Bombardier Inc. says it has signed an agreement with China's SPDB Financial Leasing Co. Ltd. with the aim of increasing its sales in a large and rapidly-growing aviation market.
The Montreal-based aerospace and transportation company says it has an MOU (memorandum of understanding) with SPDBFL which will allow the Chinese company to provide advance payment financing, delivery financing and leasing solutions to Bombardier's customers in China wanting to buy Q-Series, CRJ-Series and C-Series commercial aircraft, as well as Learjet, Challenger and Global business aircraft.
SPDBFL will have up to US$500 million in capital available to Bombardier customers.
SPDBFL's CEO Xiang Yu said:
"SPDBFL and Bombardier are equally focused on offering tailored aircraft solutions to meet the needs of airlines and other customers. While this memorandum will be beneficial to both parties, it also provides a framework to advance China's finance and legal infrastructure to further improve aviation financing in the country."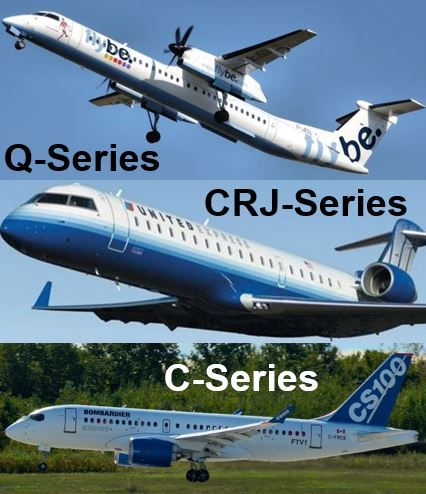 Bombardier expects rapidly growing sales of its Q-Series, CRJ-Series and C-Series aircraft in China.
Head of structured finance at Bombardier Commercial Aircraft, Marc Meloche, said:
"With China being one of Bombardier's key growth markets, this MOU places us in a stronger competitive position to recommend financing and leasing solutions for potential customers in the country, and is another positive step in reinforcing our domestic presence."
Bombardier's involvement in China's aerospace industry dates back to the 1970's. It has since expanded to include a significant fleet of business aircraft, says David Vandenberg, Head of Structured Finance at Bombardier Business Aircraft.
"Agreements such as this memorandum are instrumental in supporting our long-term objective to grow our business further in the region," Mr. Vandenberg added.
According to Bombardier's last annual report, the Chinese market is expected to become the third-largest globally for business jet deliveries and the second-biggest for commercial aircraft by 2032.