The Obama administration predicts that 9.9 million people will sign up for health coverage under Obamacare this year, 3 million lower than the Congressional Budget Office's previous estimate.
A recent report by the Department of Health and Human Services said that the programs under the Patient Protection and Affordable Care Act will take longer than expected to reach full enrollment. Employers don't appear to be dropping their health benefits in the high numbers Obama has hoped for.
Not reaching the CBO estimate would give off a signal that Obama's domestic healthcare solution is not working up to speed.
However, it is not uncommon to set an estimate below what the real figures are likely to be.
If you set a low estimate and results end up being are higher then people will interpret the results as a step forward. If this is the case then by setting the estimate down to 9.9 million and the government manages to attract 11 million people (still shy of the CBO forecast) then it would not disappoint as much.
As Dan Mendelson, the chief executive officer of Avalere Health, said, it is possible that Obama is setting an easier goal to beat.
Adding:
"To me, these are low expectations. We expect the numbers to come in higher."
Enrollment in the insurance market with the assistance of government subsidies opens ofr 2015 on November 15th and closes on February 15th, which is a smaller enrollment period than last year.
The HHS secretary, Sylvia Mathews Burwell, says that her measure of Obamacare success is by looking at the American uninsured rate, if it declines then it's working.
In 2014 approximately 13.4 percent of American don't have coverage, which is the lowest rate that Gallup Inc. has reported since it began tracking the uninsured rate in 2008.
At an event held by the Center for American Progress, a Democrat-aligned advocacy group, Burwell said:
"We want to make progress on that fundamental number of reducing the uninsured," adding, "We do have a shorter period of time and we're moving to a group of people that will be harder to reach."
However, the Republicans believe that the Obama administrations is downgrading its forecast for enrollment in anticipation of trouble.
Representative Darrell Issa of California, the chairman of the House Oversight and Government Reform Committee, said in a statement:
"The prospect of lower enrollment figures should come as no surprise, given Obamacare's troubled track record over the last year,".
Adding:
"Despite the administration's habit of moving the goal posts, the fact is Obamacare is simply not delivering the results Americans were originally promised by the president."
Yesterday the website healthcare.gov opened a "window shopping" mode that lets Americans look at what plans are available for them in 2015.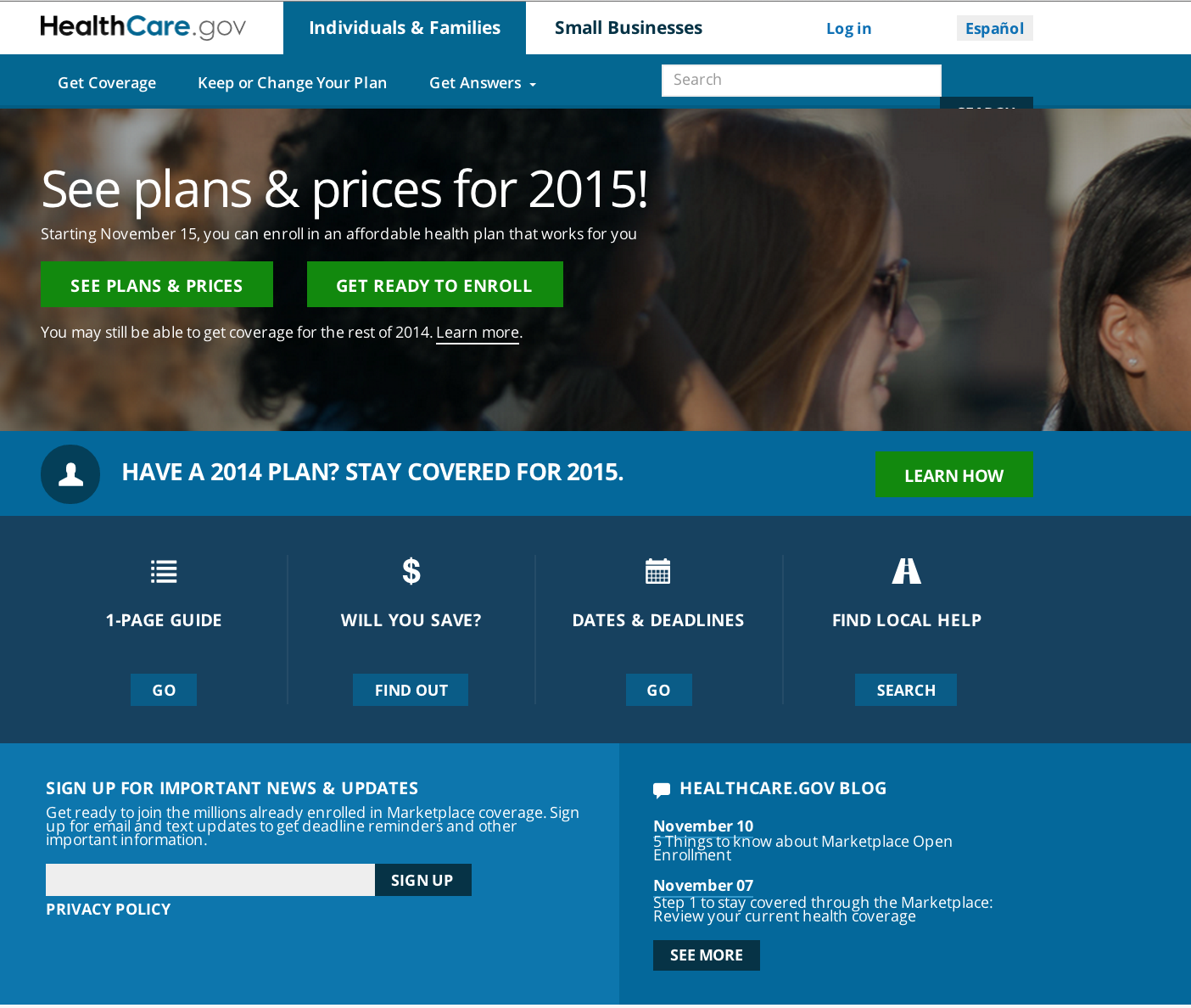 At healthcare.gov Americans can see the plans and prices of health plans suitable for them. 
It was created to try and avoid the millions of delays and errors that happened last year when people tried signing up for coverage.
Burwell says that the HHS expects around 83 percent of the 7.1 million covered as of last month to re-enroll.