Bombardier Business Aircraft announced on Tuesday it had received a firm order for 24 CRJ900 NextGen regional jets, and another order for 6 Learjet 75 business airplanes with options to purchase three more.
The Montreal-based aerospace company said the customer(s) for the both orders had "requested to remain unidentified at this time."
The up to 9 Learjet order is valued at about US$83 million, based on the 2014 list price. If the client opts for the additional three aircraft, the order value will rise to about US$124 million.
The order for the 24 CRJ900 NextGen aircraft is valued at about US$1.14 billion.
Senior Vice President, Sales, Marketing and Asset Management, Bombardier Commercial Aircraft, Ray Jones, said:
"Bombardier sets the benchmark for aircraft in this category. With its demonstrated reliability and low fuel consumption, the CRJ900 NextGen regional is recognized as the most cost-efficient jet aircraft in its class."
"With the most recent enhancements to the aircraft, we are constantly moving that benchmark forward, reducing the CRJ900 NextGen airliner's fuel burn by up to 5.5 per cent compared to earlier-generation CRJ900 aircraft, and making it the ideal tool for operators looking at further increasing the efficiency of their fleets."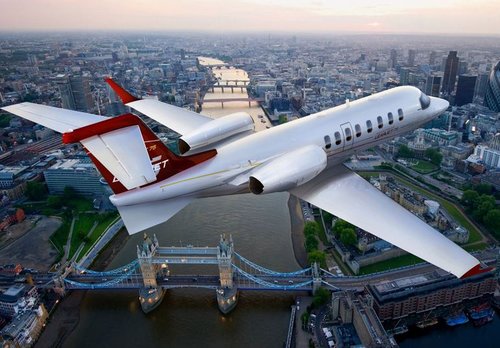 Learjet 75: range up to 2,000 nautical miles at cruise speeds of up to Mach 0.75. It can fly four passengers and two crew members non-stop from Los Angeles to Toronto. (Photo: Bombardier)
So far, including this latest order, the company has clocked up firm orders for 1,858 CRJ Series aircraft, including 384 CRJ900 and CRJ900 NextGen jetliners. More than 60 airlines worldwide are currently using CRJ Series aircraft, while more than 30 customers operate corporate variants of the airplane in over 50 countries.
The CRJ series planes have transported over 1.5 billion passengers, and have logged more than 34 million takeoffs/landings and 41 million flight hours.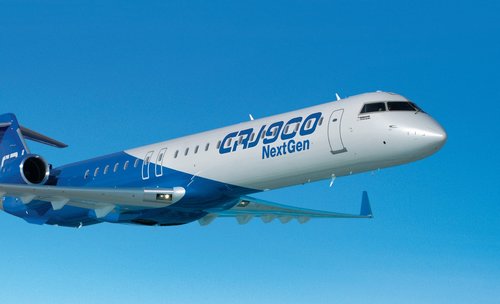 CRJ900 NextGen: Bombardier claims the CRJ Series is the world's most successful family of regional aircraft. A CRJ regional plane departs ever ten seconds somewhere in the world. (Photo: Bombardier)