Canadian aircraft and train maker Bombardier Inc. announced on Thursday that it is shelving a US$3.4 billion plan to set up a new assembly line in Russian. CEO Pierre Beaudoin cited current political tensions and Russia's economic downturn.
Mr. Beaudoin said during the Montreal-based quarterly earnings call:
"Given the political situation and the economy in Russia right now, we are setting the project aside for the time being and we will see what happens over the next few months and then decide if we go ahead."
The company did not go into further details regarding its decision. According to a spokesman, there were several reasons, and for the moment the firm did not want to specify what they were. He added that Bombardier did not comment on political situations.
Canada, the United States, the European Union, Japan, Australia and some other allies have imposed economic sanctions against Russia following the annexation of Crimea and compelling evidence showing it had been sending troops and military equipment into Ukraine to help the rebel separatists.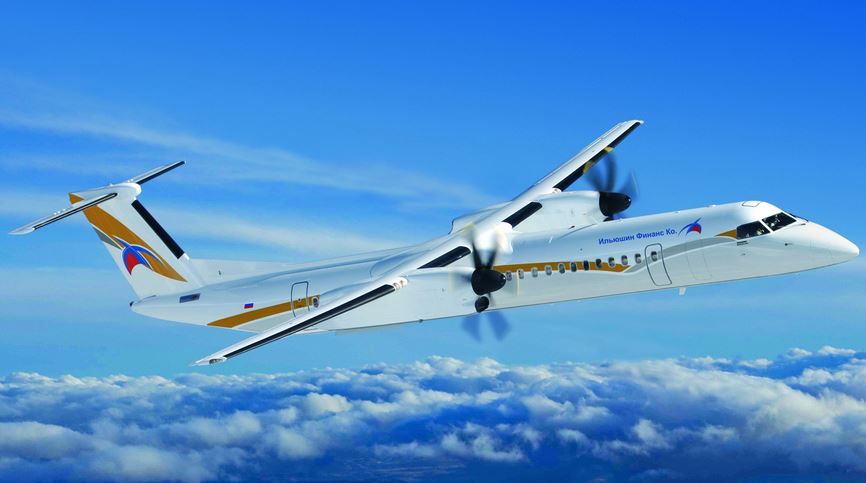 Bombardier had planned to assembleQ400 NextGen aircraft in Russia. (Photo courtesy of Bombardier Inc.)

The sanctions do not specifically ban Bombardier from doing business in Russia or with its intended partners in the project.
Canada's Prime Minister Stephen Harper, his government and most lawmakers have been vocal critics of Russia's strategy regarding Ukraine.
Talks started in August 2013
Bombardier has been in negotiations since August last year with Russia's state-owned defense and industrial company Rostec and Ilyushin Finance Co. regarding the assembly of up to 100 Q400 NextGen turboprop airplanes (regional jets) for Russian passenger carriers. The success of the project depended on the Canadian company setting up an assembly plant in the country.
Last year, the project partners had been talking about signing a deal this year, which was later postponed to next year, and has now been put on a backburner.
The company has always insisted that while trying to push ahead with the deal, it would respect any decision made by the government of Canada.
On Thursday, Mr. Beaudoin said that even though the project was shelved, he believed Russia was a good market for Bombardier's aircraft. Two companies are still discussing the orders.
Mr. Beaudoin said regarding the two Russian companies:
"They do believe in the Q400. They need an aircraft such as the Q400."
On Thursday, Bombardier posted strong third quarter earnings with aircraft deliveries jumping by nearly 60% over Q3 2013.
It delivered 71 airplanes in Q3 2014 compared to 45 in Q3 2013. Its Aerospace unit posted earnings before interest and taxes of $137 million, up from $86 million in the same quarter last year.