Bosses can pay more, says 50% of the British workforce, according to a YouGov poll commissioned by the Trade Union Congress (TUC).
The four-day Trades Union Congress, attended by over 500 delegates from more than 50 trades unions representing about 6 million members, starts today in Liverpool.
On top of their agenda will be the squeeze on public sector pay, attacks on unions and the prospect of further public sector strikes.
Half of UK workers believe their bosses can afford steeper pay rises than those currently being given to staff, while just 16% believe they can't.
Among private sector workers, 56% say their bosses can pay more, compared to 13% who disagree.
According to the poll:
31% say their employer does not pay a living wage to all workers,
79% say their employer could afford to pay a living wage to everybody,
21% say their employer could not afford it.
Income and inflation
Fifty-eight percent of respondents say their income has failed to keep up with inflation, compared to just 20% who say it has.
Growing inequaltiy – forty-seven percent say wages lower down in their organization have increased at a much slower rate compared to those higher up, while 17% disagree.
Fifty-seven percent complain that the pay gap is too wide, versus 12% who disagree.
The smallest majorities in these positions were found among employees earning more than £50,000 ($81,637) a year – but even there, the majority still complain in much the same way.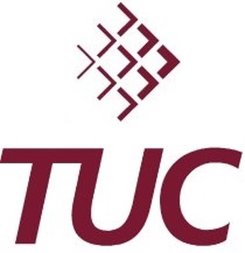 Worker participation – forty-eight percent of respondents believe that all employees should have a say in the salaries of those at the top of their organization, compared to 20% who disagree.
Twenty-eight percent think their performance-related pay system is not done fairly, compared to 19% who are happy.
Seventy-three percent of public sector workers say their income has not kept up with inflation over the past few years, compared to 51% in the private sector. The TUC wrote "This finding follows many years of pay freezes and a one per cent pay cap in the public sector."
Pay gap too wide
A higher percentage of public sector workers (65%) say the pay gap is too wide, while 53% complain that income for those lower down has risen more slowly than for those at the top.
Frances O'Grady, General Secretary of the TUC, said:
"It is no surprise that people think their pay has failed to keep up with inflation, but a clear majority now think that their bosses could do better."
"There may have been a time when people thought a cut in their living standards was an unfortunate economic necessity. But that is not the case today. That is why the clear message from this poll is not just that Britain needs a pay rise, but that it can afford it too."
In an interview in the BBC's Andrew Marr Show, Ms. O'Grady said British workers are not sharing in the benefits of the economic rebound. She predicts there will be both industrial action and protests in the months to come.
Last week, a study published by the Federal Reserve, showed that the wealth gap in the United States is widening.