Florida home insurance rates are set to fall, says Citizens Property Insurance Corporation, after announcing that the Florida Office of Insurance Regulation approved the insurer's 2015 rates. Across the state, this means an average 2.7% fall in premiums for policyholders.
It has been nearly a decade years since Florida was hit with four devastating hurricanes – Charley, Frances, Ivan and Jeanne. Just those four storms were estimated to have caused more than $45 billion in property damage.
Thousands of homeowners lost coverage as major insurers abandoned riskier policies and concentrated on less hazardous areas. For millions of homeowners, insurance rates went through the roof.
After 8 years with no major storms
According to Citizens, there have been eight consecutive hurricane seasons in Florida with no major storms, five years of rate adjustments under the statutory glide path, plus historically low reinsurance costs. Consequently, nearly seven out of 10 Citizens personal lines policyholders' premiums will go down in 2015. About 58% of customers will have reductions of at least 5%.
Citizens is Florida's *insurer of last resort. It is the biggest property insurer in the state, with a total of 931,000 personal and commercial policies in force.
*An insurer of last resort writes policies for people who are unable to get coverage elsewhere.
According to Citizens, single family homeowners with multiperil insurance coverage will, on average, see a 6.1% drop in their premium costs.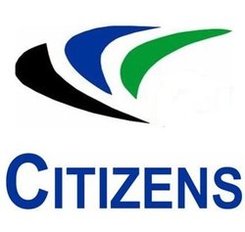 The average homeowner's H0-3 (multiperil) rate approved for 2015 will be $2,383, compared to $2,538 in 2014.
Owners of mobile homes will see their multiperil premiums go down by an average of 4.6%. However, wind-only coverage, which Citizens describes as "well below market rates," will rise by 8.2%.
Premiums for homeowners whose properties are on the coast and have wind-only coverage from Citizens will rise by an average of 2.8%.
Sinkhole rates in Pinellas, Pasco, Hernando and Hillsborough Counties will remain unchanged for 2015. Citizens had applied for a 10% increase in Hernando Country, where it says "rates remain significantly below adequate levels."
Citizens President, CEO and Executive Director, Barry Gilway, said:
"This is the latest in a series of rate decreases approved by the Office of Insurance Regulation this year. The bottom line is that today's approval of our recommended rates, with some minor adjustments, reinforces the fact that the property insurance market continues to improve across the board in Florida."
Florida Office of Insurance Regulation's breakdown of new insurance rate reductions.