London-based BP plc posted a third-quarter profit of $3 billion on Tuesday, which was 19% lower than last-year's third-quarter of $3.7 billion. The company said the lower figure was mainly due to a weaker ruble and declining oil prices.
The world's sixth largest energy company, which has a 20% stake in Russian oil firm Rosnet, said the depreciation of the ruble versus the dollar undermined profits, as well as weaker Urals oil prices.
Its underlying net income from the Russian company in Q3 was $110, compared to $808 million in Q3 2013.
Surprisingly, on Tuesday Rosnet delayed publishing its third-quarter financial results. It gave no reason.
In Q3 2014, BP paid out a further $314 million in compensation to individuals and businesses harmed by the Deepwater Horizon oil rig disaster. The total charges for the explosion and the subsequent oil spillage in the Gulf of Mexico have reached $20 billion.
BP said it will increase dividends by 5.3% for the third quarter to 10 cents per ordinary share, while at the same time reducing organic capital expenditure for the full year. Its previous guidance was a capital expenditure of $24 billion to $25 billion; it now expects a figure of $23 billion.
The oil giant expects to meet its $30 billion to $31 billion cash-flow target. In the first three quarters of this year it has reached $25.5 billion.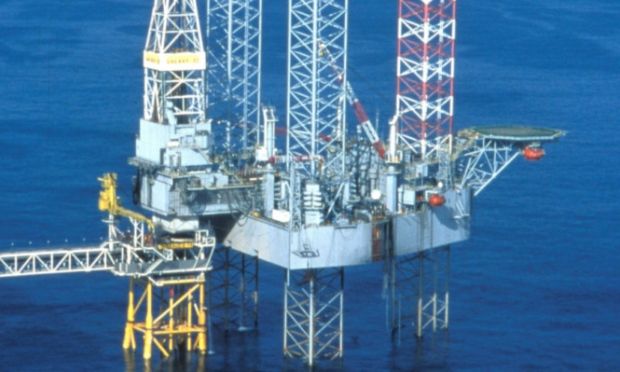 Oil rig used in the latest GDF Suez and BP north sea find.
Underlying oil and gas production (excl. Russia) increased by 4.1% in the third quarter. Reported production declined by 2.7% because an Abu Dhabi concession had ended. Its refining marker margin increase from $13.60 to $15.60.
In October, BP and its partners made two discoveries in the Gulf of Mexico and North Sea, and will start pumping from a UK reservoir holding the oil-equivalent of 45 million barrels.
BP Group Chief Executive, Bob Dudley, said:
"BP's operational momentum continues to deliver results. Growing underlying production of oil and gas and a good downstream performance generated strong cash flow in the third quarter, despite lower oil prices. This keeps us well on track to hit our targets for 2014."
BP Chief Financial Officer, Brian Gilvary, said:
"We are maintaining our strong financial framework, with both a conservative level of gearing and a strictly disciplined approach to investment. This provides resilience through periods of oil market volatility."