A multi-million Brazilian real estate investment plan has been announced by Canada Pension Plan Investment Board (CPPIB). The 1 billion real ($396 million) decision came just a few months after the Canadian pension fund opened offices in Brazil's largest city, São Paulo.
The Toronto-based company said on Monday that the investments include the purchase of land, warehouses and stakes in retailing development projects. The firm already has investments in hundreds of properties across Brazil.
When the $396 million in purchases are completed, CPPIB will have real estate commitments in Latin America's largest economy worth more than $1.8 billion. The company has been investing heavily in the country since 2009.
CPPIB, which manages over $212 billion in assets, set up offices in Sao Paulo in February, which aim to focus mainly on Peru, Mexico, Colombia, Chile and Brazil.
Head of CPPIB's America's real estate investments, Peter Ballon, said:
"Since making our first real estate investment in Brazil in 2009, CPPIB has become one of the largest investors in the sector with ownership interests in logistics, retail, office and residential assets or developments."
"Over the past 10 months, we deepened relationships with our key partners to commit additional equity in high-quality real estate assets that are important additions to our diversified Brazilian portfolio. Our team of real estate professionals based in our recently opened São Paulo office continues to pursue attractive investment opportunities in the region."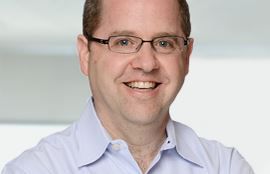 Peter Ballon believes many Latin American nations offer interesting real estate investment opportunities. (Photo courtesy of CPPIB)
The world's second-largest owner of industrial properties, Singapose-based Singapore's Global Logistic Properties Ltd., together with CPPIB will run 32 logistic properties in Rio de Janeiro and São Paulo.
CPPIB is committing a further 231 million reais to GLP Brazil Devvelopment Partners I for a 39.6% stake in a project. Global Logistic will own 40%.
CPPIB will also buy a 25% participation together with Cyrela Commercial Properties SA in a planned project in São Paulo.
The Canadian pension fund has a total of $5.6 billion committed to Latin America.
About CPPIB
Canada Pension Plan Investment Board is an investment management firm that invest funds not required by the Canada Pension Plan (CPP) to pay its 18 million contributors and beneficiaries.
CPPIB invests in fixed income instruments, infrastructure, real estate, private equities and public equities.
Its headquarters are in Toronto. The company also has offices in New York, Hong Kong, London and São Paulo.
CPPIB is governed and managed independently of the CPP and the Canadian government.
Of the C$226.8 billion under its management, C$24.6 billion is invested in real estate.