A driverless shuttle bus will be roaming the streets of London for the next three weeks, with around 100 members of the British public participating in the trial to experience autonomous transportation. 
The shuttle, which seats four people and will be controlled by a computer, travels up to 10mph. It has no steering wheel or brake pedal, but there will be a trained person on board who can stop the shuttle if necessary.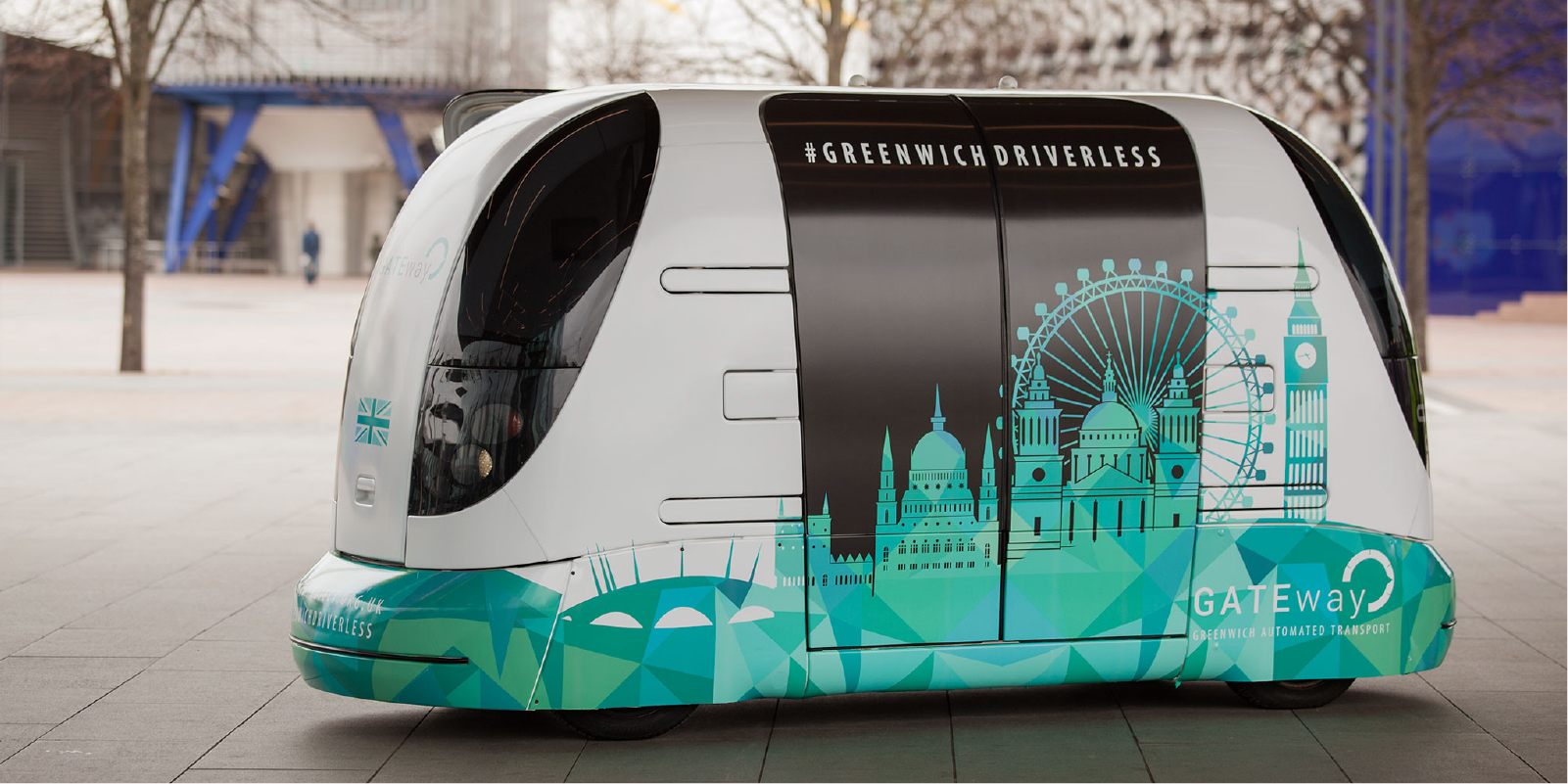 A spin-out company from the University of Oxford called Oxbotica developed the technology behind the GATEway (Greenwich Automated Transport Environment) project.
According to Oxbotica, the goal of the £8million research project is "to develop and investigate the use, perception and acceptance of fully automated vehicles in the UK. Using a combination of sensors, cameras, lasers and software from Oxbotica, the vehicles safely navigate their way around Greenwich."
Around 5,000 people applied to take part in the shuttle testing, according to the firm.
Chief executive Graeme Smith told the BBC: "Very few people have experienced an autonomous vehicle, so this is about letting people see one in person."
"We hope to gain acceptance from members of the public for vehicles sharing this kind of space with them."
"We are also looking at how people in the vehicle respond when being transported from A to B."
The autonomous shuttle is pre-loaded with a detailed 3D 'map' of the test environment. With the route mapped, the shuttle can navigate autonomously within that environment. It will use a combination of sensors, five cameras and three lasers to  autonomously navigate on a two-mile riverside path near London's O2 Arena.
The area it will driver in is also used by pedestrians and cyclists.
"It's been designed to be safe and fail-safe specifically in a pedestrianised environment," Dr Smith said.
In this context, fail-safe means that if it fails or malfunctions, it will do so safely.
---
---
Oxbotica says the results of the trial will help:
---
Understand public acceptance and engagement with automated vehicles.

Deliver a safe and validated test environment in the UK.

Determine how the international standards governing the testing and deployment of automated vehicles should be enacted.

Support the wider roll out of automated vehicle technology in all forms of surface transport.
---
Industry Minister Nick Hurd was quoted by the BBC as saying: "The UK has a history of innovation in the auto sector and this type of technology has the potential to save lives as well as offer freedom to the elderly or those with mobility impairments."
The technology is being welcomed by officials who believe it could help improve transport links in Greenwich.