BT has agreed to Ofcom's requirements to make Openreach a legally separate company, with its own staff, board, and management.
The move ensures that Britain's telecommunications market remains competitive.
Openreach, a subsidiary of telecommunications company BT Group, owns the pipes and telephone cables that connect almost all businesses and homes in the United Kingdom to the national broadband and telephone network.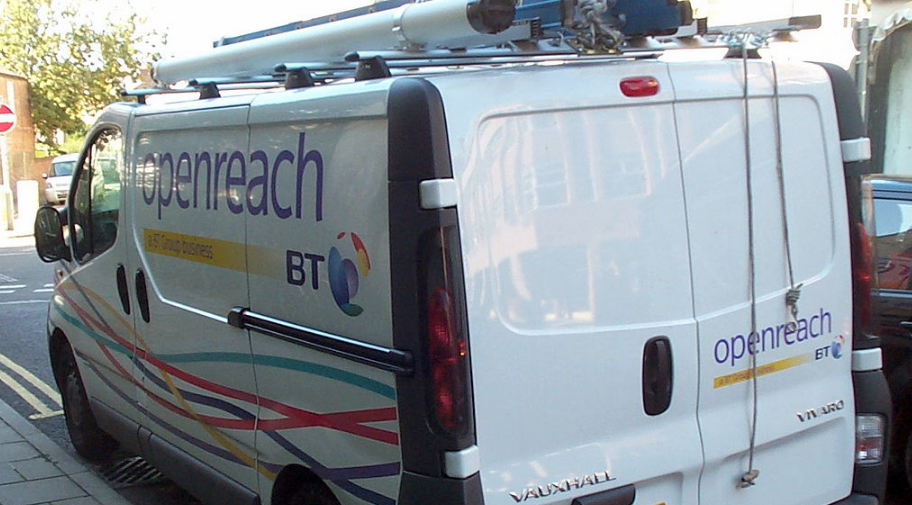 Last year Ofcom announced plans to overhaul Openreach's governance and strengthen its independence from BT so that it can make "its own decisions on budget, investment and strategy, in consultation with the wider industry."
According to Ofcom, "Openreach will be incorporated as a legally separate company within BT Group,with its own Articles of Association."
Openreach will be able to develop its own strategy and annual operating plans, within an overall budget set by BT Group, and will be obliged to consult formally with customers such as Sky, TalkTalk and Vodafone on large-scale investments. The company will have its own branding, which will not feature the BT logo.
Sharon White, Ofcom Chief Executive, said:
"This is a significant day for phone and broadband users. The new Openreach will be built to serve all its customers equally, working truly independently and taking investment decisions on behalf of the whole industry – not just BT.

"We welcome BT's decision to make these reforms, which means they can be implemented much more quickly. We will carefully monitor how the new Openreach performs, while continuing our work to improve the quality of service offered by all telecoms companies."
Sharon White told BBC Radio 4's Today programme that "we can now expect better service from Openreach".
Gavin Patterson, BT Chief Executive, said:
"I believe this agreement will serve the long-term interests of millions of UK households, businesses and service providers that rely on our infrastructure. It will also end a period of uncertainty for our people and support further investment in the UK's digital infrastructure.

"This has been a long and challenging review where we have been balancing a number of competing interests. We have listened to criticism of our business and as a result are willing to make fundamental changes to the way Openreach will work in the future."