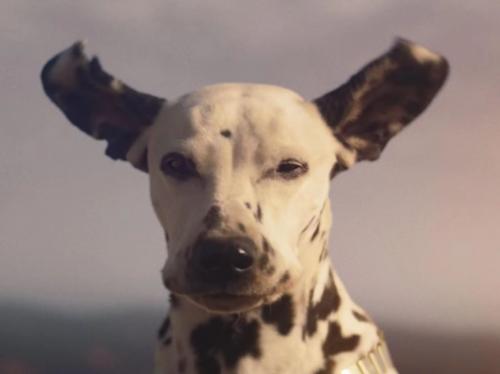 Budweiser and Anheuser-Busch are powering the host city of Atlanta with clean energy for Super Bowl week. The company released its Super Bowl LIII commercial on Wednesday, January 23rd. Budweiser and Anheuser-Busch are bringing their long-term commitment to renewable energy to the biggest stage of the year.
Anheuser-Busch InBev SA/NV, based in Leuven, Belgium, is a multinational drink and brewing holdings company. The company employes more than 182,000 workers. Anheuser-Busch makes and sells Budweiser, an American-style pale lager.
Budweiser is one of the best-selling beers in the United States.
Budweiser issues new commercial
In 2018, Budweiser announced its commitment to use "100% Renewable Electricity from Wind Power." Its new commercial – "Wind Never Felt Better" – features some wind turbines alongside the iconic Budweiser Clydesdales. The advert is set to the soundtrack of Bob Dylan's version of "Blowing in the Wind."
VP of Marketing Core & Value brands at Anheuser-Busch, Ricardo Marques, said:
"Super Bowl is one of the most exciting times of the year for our team, and people all over the country. Those who wait for the best commercials all year expect Budweiser to show up big, and we felt there was no better way to show up this year than to talk about our commitment to Renewable Electricity."
"We are proud to be the first Anheuser-Busch brand and the first major beer brand to be brewed with 100% renewable electricity from wind power and hopefully we can use this moment to inspire others in our pursuit for a more sustainable future."
---
Video – watch the new Budweiser commercial
---
Anheuser-Busch donates clean energy to Atlanta
Anheuser-Busch says it is donating clean energy to Atlanta to power the city during Super Bowl week.
According to an Anheuser-Busch press release:
"Atlanta is a city that has set remarkably high sustainability goals for itself – and by donating this electricity, Bud is offsetting 100% of the electricity used to power Super Bowl week with clean, renewable electricity."
What is renewable energy?
Renewable energy refers to energy that comes from a source that never runs out. In other words, we can never completely use up that source. As far as humans are concerned, that source lasts forever. 'Forever,' in this context, refers to a human rather than a geological timescale.
Solar energy, for example, in which we capture the Sun's energy and convert it into electricity, is a type of renewable energy. The Sun's energy is always there, regardless of how much of it we use.
The same applies to wind power. No matter how much of the wind's energy we capture, we know there will be more.
Hydropower, which involves capturing the energy from falling or flowing water, is also renewable energy.
Other examples of renewables are biomass energy and geothermal energy.
We can say either wind energy or wind power, solar energy or solar power, biomass…, etc.
---
Video – Wind Energy
---