Bugatti unveiled the world's fastest car, its new £2 million Chiron luxury supercar.
The car boasts an artificially limited top speed of to 261 mph for road use. However, the real maximum speed the car can achieve is 'significantly' higher than the current record held by Bugatti's Veyron model (at 267.7 mph).
The Chiron can reportedly reach max speeds of 288 mph, with some insiders claiming it can reach 300 mph.
The car packs an 8-litre W16 engine with four turbochargers and can reach 62 mph in less than 2.5 seconds.
The Chiron has a colossal power output of 1500HP, torque of 1.600 Nm at 2,000 to 6,000 rpm.
The luxury carmaker will only be manufacturing 500 units of the Chiron.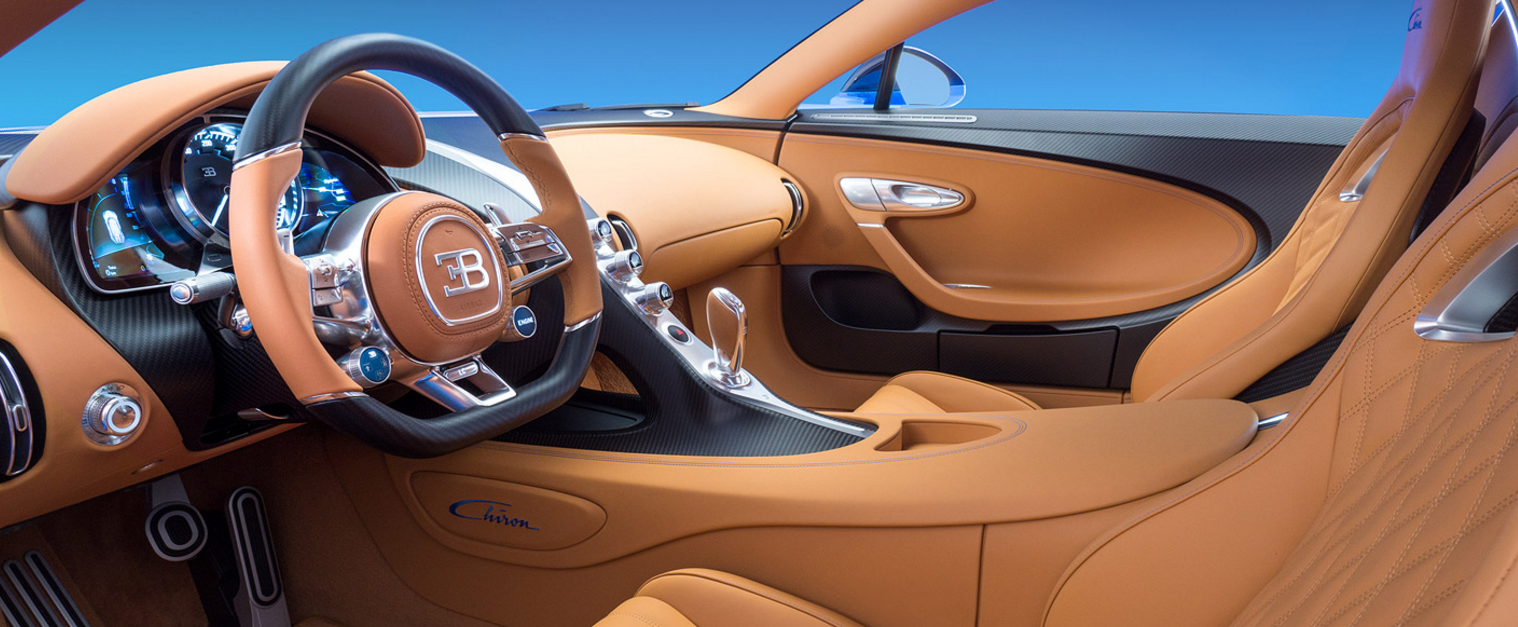 "In order to achieve a 25 percent increase in performance compared to its predecessor, almost every single part of the engine was looked at and newly developed.
"This feat of engineering resulted in the W16 engine of the Bugatti Chiron being able to develop an unbelievable 1,103 kW (1,500 bps) from its 8 litres of displacement. The engine reaches its maximum torque of 1,600 Nm thanks to the turbocharger which Bugatti actually even developed itself.
"The 4 turbochargers are now double-powered and already guarantee maximum torque at 2,000 rpm, and the torque is maintained at this level all the way up to 6,000 rpm. The result is unbelievable acceleration which only comes to an end in the twilight zone somewhere beyond the 400 km/h mark."
---
---
Wolfgang Dürheimer, President Bugatti Automobiles S.A.S., said:
"It is part of human nature to cross boundaries and set new records – to run 100 m faster than ever before, to fly even further into space and to enter new realms. This striving is also our driving force at Bugatti."
He added:
"The Chiron is the result of our efforts to make the best even better. Bugatti has tested the limits of physics. There is no area where we have not achieved significant improvements."