Here's a question I'm hoping you can easily answer if you're looking after the bills for your business:
If you're running a business which has seen staff working from home, has your water usage nosedived? Even better, if you run a café or restaurant, have your water bills gone up while you 100% know for certain that less water is being used?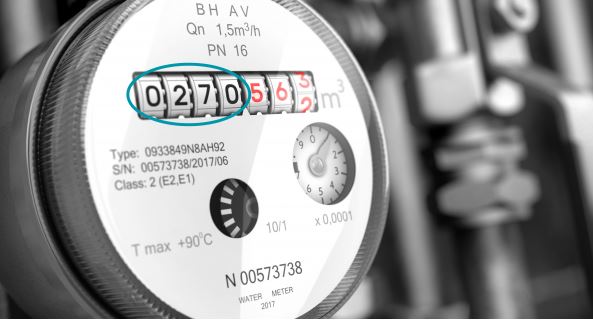 Water bills are a funny old thing as they're typically determined by one tiny piece of equipment; your water meter. Now, that is if you have a meter in the first place (something I'll get to later), but if your business is using a water meter to determine bills, do you have to manually check every once in a while to write down a number and tell your supplier?
If this sounds familiar, it is time for a change. You need to get a better water meter, and I'll explain why.
Most people know very little about water meters
It surprises me how little people know about water meters and bills. Anyone paying for the internet can give you a rough idea of how it works and how much you're paying for (there are even sites for testing connection speed), but can the same be said for common knowledge on water pipes & meters? It may be old technology that gets water in the building, but it doesn't mean how it gets recorded should be archaic.
I am a big proponent of businesses getting Automated Meter Reading (AMR) technology installed. It's a meter which collects water data and transmits it regularly to a receiver. This allows for two simple yet effective things. Firstly, it helps give you precise figures for usage (i.e. better billing). Secondly, this technology will help you identify problems that you'd otherwise be blind to.
Business water usage during COVID-19 at all time low
Let's take a common example happening right now for many businesses around the world. With many staff working from home, it should be the case that water usage is at an all-time low. If your bills were the same, or going up, with an older meter in place, you wouldn't easily know why. With a smart meter, though, you can have your water supplier use the data to show you exactly how much water is being used and when. This can help you determine if there are inefficiencies within your water system, or even highlight potential leaks.
Now you may be thinking that upgrading a meter or getting one installed in the first place will prove costly. I believe it's a cost worth paying for, especially if you're currently paying water bills based on the rateable value of your property. Again, if staff are at home, and your bill is going off the size of the business, you're pretty much throwing money away.
Curbing bad habit regarding water usage
A new water meter can also help encourage new behaviour to curb bad habits. Going back to what I said about water data, in cases where a business sees water spike at certain times can help owners identify if staff need to be shown how to use water better. An example of this I see in real life is when I order coffee from a certain chain, and someone in the queue orders a frappe-cappa-creamy-whatever, staff will take a used blender, throw it under a tap and let it run.
Imagine that happening every time a certain staff member is working. Through water trend analysis, you can pick up on this, and help educate them to lower usage, which in turn brings bills down. It's hard to see a negative really.
I hope you've gleaned some insight into how water meters can help your business. You can read more about how a business can make use of AMR technology here. And if you're looking to stay on the topic of water in your business, I recommend reading a recent article on Picking A Water Filtration System For Your Business.