Can banks regulate themselves? The UK's main banks have agreed to set up an "independent" body – Banking Standards Review Council – to oversee the industry, but it will be set up and funded by the banks themselves.
The UK's major banks pledged last year to establish the body after the industry was hit by a series of scandals related to breaking anti-money laundering regulations, the mis-selling of loan insurance, and rigging benchmark interest rates.
Former CBI (Confederation of British Industry) chief, Sir Richard Lambert, who set up the measures, says they include training programs for banking employees.
Banks encouraged to support new body
So far, several major banks in the UK have accepted the proposals, including Nationwide, HSBC, Barclays, Lloyds, Royal Bank of Scotland, Standard Chartered and Santander. All other banks that operate in the UK, including foreign-owned ones, have been urged to support the new Banking Standards Review Council.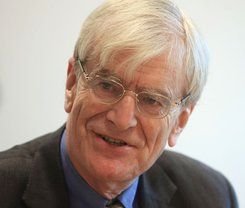 Mark Carney, the governor of the Bank of England, will chair a panel which appoints the chairman of the new Banking Standards Review Council.
Mr. Carney said:
"I encourage all banks that operate in the UK, both domestic and foreign, to support this endeavor. We need a financial system that is safe, fair and acts with integrity."
Sir Richard not interested in the new appointment
Sir Richard, who will act as interim-chairman until a permanent appointment is made, has ruled himself out for the job. He said he was unable to commit the time required.
In an interview with Reuters, Sir Richard said: "It's become clear to me as I've been doing this work that the chair of the new body is going to have to spend two or three years getting the show on the road. It will need continuity."
Ensuring employees understand code of conduct
The new Banking Standards Review Council will require cooperating banks to pledge to improve their culture and practices and report their performance to the public annually. It will set good-practice standards, which may include dealing with conflicts of interest in capital market activity, managing high-frequency trading, processes for handling small businesses in distress, and whistleblowing protocols.
The council will monitor the competence of bank employees and check their professional qualifications. It will also examine data related to customer satisfaction and complaints.
Each year, the new body will publish a report setting out where improvements have been made by the overall sector and also by individual banks, and what needs to be done.
"Makes sense," says CBI
CBI Deputy Director-Genera, Katja Hall, said it makes sense for the regulatory focus to concentrate how British banks can best serve their customers as the UK economic rebound gathers momentum.
Ms. Hall added:
"Sir Richard's recommendations for banks to commit to driving continuous improvement, with transparent public reporting, alongside new good practice standards, are a sensible way forward. With the political and regulatory spotlight now firmly on conduct, a swift and positive response from the banks to these proposals, combined with changes already underway, should help to rebuild trust in this important sector over time."
"In addition, with more new players entering the banking sector, and competition hotting up, good customer relationships are a real competitive advantage for banks."
New body will have no power
However, the new body will have no teeth – it will be funded by the banking industry and will have voluntary membership. All that members who break the terms will have to face will be the "oxygen of publicity", Sir Lambert said on a BBC Radio 4 interview.
Sir Lambert said:
"The BSRC will be driven from the viewpoint of customers and of the wider group of stakeholders with an interest in the British banking system. Rebuilding confidence and trust in the banks is especially vital in the UK, because of the size of the banking system and the importance to the economy of London's role as an international capital market."
Video – Interview with Sir Richard Lambert