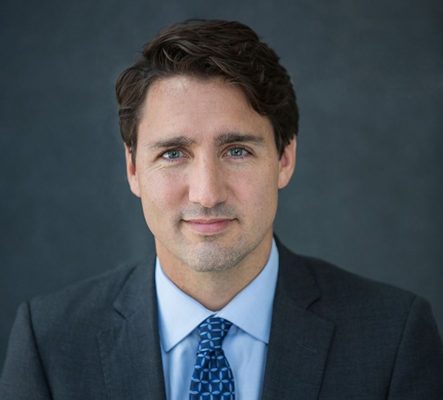 The Prime Minister of Canada, Justin Trudeau, announced his support for the country's first geothermal facility. The Government says it is taking strong steps to grow the economy and protect the environment. The geothermal facility will also create secure middle-class jobs as well as more opportunities for Canadians.
DEEP Earth Energy Production Corporation (DEEP) will lead the energy project. According to DEEP, it will be the first facility of its kind in Canada. It also taps into a new renewable source of energy.
What is geothermal energy?
Geothermal energy converts the Earth's internal heat into electricity It also uses the heat to warm buildings. Much of the interior of our planet is warm or hot. There is hot rock, hot water, steam, and further down magma (molten rock).
In some regions of the world, people have been using geothermal energy for heating for thousands of years. Humans have also been using it for cooking.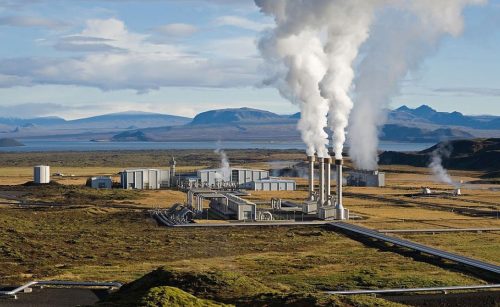 Five MW geothermal facility
The Canadian Government will provide $25.6 million in funding. The five MW (Megawatt) geothermal facility will produce enough electricity to power about 5,000 homes. It will also take the equivalent of the annual emissions of 7,400 vehicles out of the atmosphere.
The construction phase of the project will create 100 jobs. The project will provide the provincial power grid with renewable, clean energy. Local communities will also be able to take advantage of new business opportunities.
The Rt. Hon. Justin Trudeau, Prime Minister of Canada, said:
"Today's announcement is an investment in the future of Saskatchewan and all our children. DEEP's project has the potential to transform how the province and the country produce energy, while creating good, middle-class jobs for Canadians."
"This is another example of how we're taking action to fight climate change today while strengthening our communities for tomorrow."
Some facts
Funding for the geothermal installation project will come from the Natural Resources Canada's Emerging Renewable Power Program.
Through its ecoENERGY Innovation Initiate, Natural Resource Canada contributed $1 million for a pre-feasibility study.
Innovation Saskatchewan and Natural Resource Canada's Clean Energy Innovation Program also contributed $175,000 and $350,000, respectively, towards test drilling.
DEEP calculates that the project's total cost will be $51.3 million.
Excess heat from the geothermal facility will be channeled to a 45-acre greenhouse. The local community, which will channel the excess heat, says it will be for commercial use. According to DEEP: "Sustainable, affordable, clean heating for major commercial greenhouses present new opportunities for the Saskatchewan agricultural sector."
This project will open the door for additional investment in the Williston Basin. The Williston Basin can support several hundred MW of electricity generating capacity.
Canada is a world leader in renewable energy. Sixty-six percent of the country's power generation today is from renewable sources.
What is renewable energy?
Renewable energy is energy that comes from a source that never runs out. In other words, that source lasts forever. 'Forever,' in this context, refers to a human timescale rather than a geological one.
Geothermal energy, solar power, wind power, and biomass energy are types of renewable energy. In all cases, the second word can be 'energy' or 'power.' In other words, we can say solar power or solar energy, wind power or wind energy, etc.
Biomass is fuel that we develop from organic materials. For example, forest debris, some crops, manure, and scrap lumber are materials that we use as biomass fuels.
Solar power captures the Sun's energy and converts it into electricity. The Sun's energy, as far as we are concerned, is everlasting. The same applies to wind, the Earth's internal heat, and flowing water (hydropower).
The energy source for this new geothermal facility is everlasting.