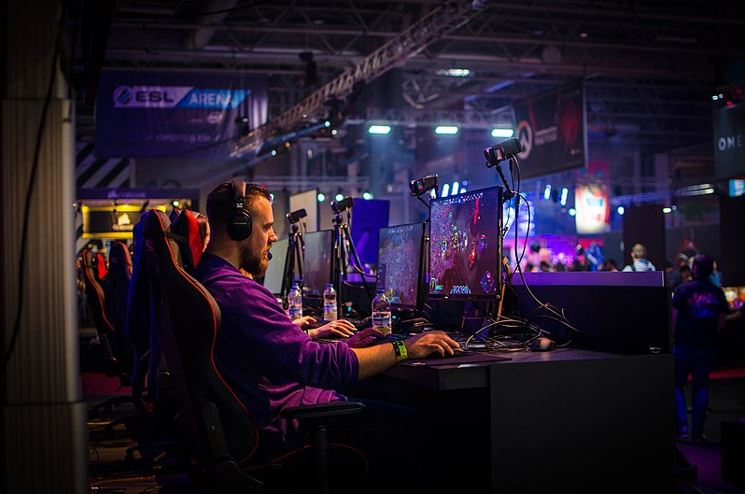 TORONTO- In 2018, Enthusiast Gaming hosted EGLX, Canada's largest gaming convention to date. This year, in addition to the conference, Enthusiast Gaming has announced their plans to expand EGLX into the United States by 2020.
Nerds, cosplayers, and programmers alike flooded the floors of the Metro Toronto Convention Center to attend EGLX in Toronto; in total, over 55,000 gamers were present to participate. This year the expo is anticipating an even larger turnout (last year's event sold out). Some convention highlights include engaging panels on the future of gaming, exhibitions of games not yet released to the public on the show floor, and some of the industry's leading equipment like gaming chairs and professional gaming mice.
The yearly exposition, which lasts three days, also includes some of the most competitive E-sport competitions in North America Over 6,000 competitors flock to win the championship title in games such as Fortnight, Starcraft and League of Legends.            In the past the conference has been home to the Canada Cup and the WESG Canadian National qualifiers, and this year's plan to have four main gaming station bring the sense of an even larger offering this year. Previous E-sports competitions at the convention have always been hosted in collaboration with some of the biggest gaming companies in the industry, including Blizzard Entertainment Inc. and World Gaming Network.
EGLX's parent company, Enthusiast Gaming, enjoys a very robust presence online, with over eighty websites and as viewership of over seventy-five million. The majority of that comes from the United States, and Enthusiast is seeking to capitalize on that in their next phase of expansion. The Company already has interest from multiple US cities and partners, wanting looking to host EGLX in their city and state.  Enthusiast has just announced their plans to expand to the US in 2020 with a series of more intimate gaming events geared towards local communities.
The goal of these smaller meetups is to go back to the company's origins, in which less than 100 gamers would meet up in Toronto pubs. Gatherings will provide a niche gaming space similar to the ones already offered within Enthusiast's online portfolio, such as Nintendo enthusiasts or E-sports players specifically, and offer celebrity meet-and-greets, trivia nights and local tournaments. The company also hopes to provide a unique opportunity for sponsors to benefit from a highly segmented audience, as well as provide a platform for indie gamers to perform highly targeted and more relevant game testing.
On the other end, EGLX will be expanding the expo into the Metro Toronto Convention Center's North Hall this year in order to accommodate it's larger scale and increase in attendance, acquiring almost double the amount of floor space for exhibitions, booths and competitions. In addition to a wide variety of food and drink choices, EGLX also promises to expand the kid's gaming zone for this year's conference. EGLX takes place on October 18th, 19th and 20th of this year.