A Champions League Nissan partnership deal has been agreed between the Japan's second biggest carmaker and UEFA (Union of European Football Associations). The Champions League is Europe's most important club football (soccer) competition and one of the most prestigious tournaments in the world.
A company that pays either all or part of a sporting tournament is known as its sponsor. The sponsor gets its name and logo seen by millions and sometimes billions of people in return.
EUFA announced on its website today that it has reached an agreement with Nissan Motor Co. Ltd., to become an Official Partner of the UEFA Champions league for the period between 2014/15 and 2017/18.
Nissan joins the other official sponsors – Sony, Gazprom, UniCredit and MasterCard. Ford said in March that it was going to drop out of its 22-year partnership.
Champions League Nissan deal includes the UEFA Super Cups
The deal means Nissan will be involved through its exclusive products and services. UEFA added that the agreement includes the UEFA Super Cups in 2014 to the end of 2017.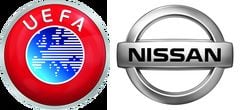 Neither party has yet revealed how much the four-year deal will be worth. Current sponsorship packages are said to be worth at least €54.5 million ($74.6 million, £45 million) per season.
Nissan, the sixth largest vehicle manufacturer in the world by production, said recently that it needs to improve its European profile, where sales are currently "sluggish". However, February 2014 sales in Europe reached 57,036 units, or 16.1% higher than in Feb 2013.
Guy-Laurent Epstein, marketing director of UEFA Events SA., said:
"We are delighted to have Nissan as an official partner of the UEFA Champions League as of next season. Nissan is a truly leading global company and one of the largest automotive groups in the world."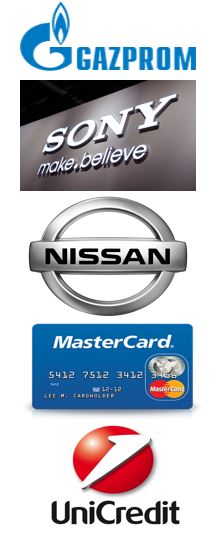 "We feel that the partnership will provide a great deal of innovation and excitement across all markets worldwide, and we are convinced that Nissan can use the platform that the UEFA Champions League offers to further build on their current success."
Roel de Vries, corporate vice-president and global head of marketing and communications for Nissan, said:
"Innovating to excite is what Nissan does, and as partners with UEFA we are looking to introduce new ways in which to enrich the UEFA Champions League experience."
"Europe's most prestigious football competition will be an important global platform for Nissan, and our aim is to show fans all over the world the excitement of both football and our cars. Both are created by amazing people who have a passion for what they do."
4 billion viewers per season

Vries says the Champions League has a total TV audience of more than 4 billion each season. He expressed pleasure at bringing Nissan to new audiences and keeping the brand at the fore during the course of the European football calendar.
This year's Champions League final will be played on Saturday, May 25th, in Lisbon, Portugal.
Nissan is an official sponsor-partner in the Rio 2016 Olympic Games, and has signed deals with the Great Britain and Mexico Olympic teams, the African Cup of Nations, NCAA Football, the Canadian Football League, and the Heisman Trophy.
The UEFA Champions League has been Europe's major club football tournament since 1992, when it replaced the European Champion Clubs' Cup (or European Cup), which had run since 1955. In 2013, it was the most watched annual sporting event globally.
Written by [google_authorship]