A survey by the American Bankers Association (ABA) revealed that the new mortgage rules (Dodd-Frank regulations) restrict the availability of credit, with 80% of banks saying there is less credit available and one-third only making qualified mortgage loans.
The Real Estate Lending Survey also deported that one-third of bankers will only consider making non-qualified mortgage loans to targeted products or markets.
Robert Davis, executive vice president at the American Bankers Association, said:
"The new mortgage rules are a serious challenge, especially in the near term, for mortgage lending. The problem will last at least as long as bankers calibrate their compliance systems, and perhaps much longer."
Single family mortgage loans up
In spite of these setbacks, there was some positive news from bankers. The 208 respondents, 76% of whom had assets of $1 billion or less, reported the greatest percentage of single family mortgage loans since the start of the mortgage crisis.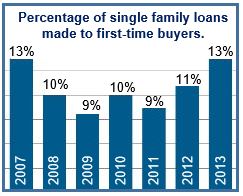 The surveyed banks reported a decline in foreclosures to 0.73% in 2013 compared to 0.98% in 2012, while the average delinquency rate for single family homes fell to 1.87% from 2.40%.
The "delinquency rate" is the number of loans for which borrowers fail to make loan repayments on time by total loans.
Banks' dominant loan is the 30-year fixed-rate mortgage, which increased to 50.3% of all lending in 2013, compared to 46.3% in 2012.
Commercial real estate loan demand growing
Twenty-six percent of respondents reported greater commercial real estate loan demand; however, for 51% it remained flat.
The delinquency rate in 2013 for commercial real estate loans stood at 3.3%, virtually the same as the previous year.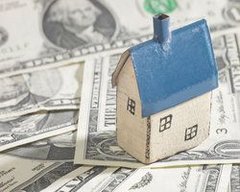 The survey found that bankers are most concerned about:
Continuing impact of Dodd-Frank
Lack of loan volume/demand
Since the beginning of 2014, home-buying, construction and mortgage activity has been mixed. In February existing home sales sank to a 19-month low due to severe winter conditions and rising prices. Existing home sales fell in January too, while prices rose.
Written by [google_authorship]