Foreign companies operating in China are hoping they'll be picked on less after this week's expected legal reforms. The updated regulations will reduce local officials' influence in court cases, Chinese newspapers say.
North American, European and Japanese Chambers of Commerce have received a growing number of reports from companies alleging that Chinese authorities and courts target them.
The legal reforms should be announced after the Communist Party elite meet on October 20-23. The Fourth Plenum (fourth meeting) comes at a time when the country's weaker economic growth is likely to increase the number of commercial disputes.
The plenum, which is attended by about 370 members of the Communist Party's Central Committee, takes place once a year. According to state media, its aim is to reduce local government influence in court cases and stop judges from being party puppets.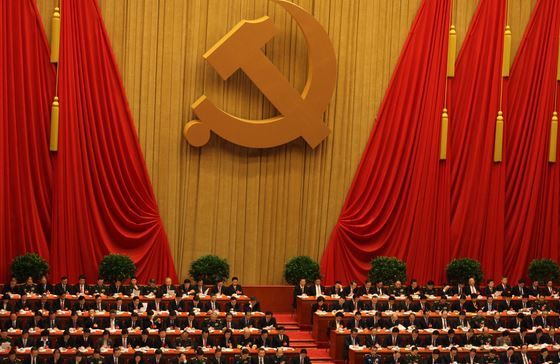 Chinese academics say the Communist Party should not be the one chasing down corrupt officials.
Zhou Yongkang's fate to be decided
The meeting will also most likely decide the fate of Zhou Yongkang, China's former national security chief who was targeted in the government's anti-corruption campaign. Mr. Zhou was head of China's Public Security Ministry from 2002 to 2007. Before retiring, he became a member of the Communist Party's powerful politburo standing committee. He is expected to be expelled from the party.
The whole business community in China, including local companies, say it is very difficult to get a fair hearing in court because judges are generally answerable to local governments and party groups who are bent on protecting their vested interests.
It is not uncommon for Chinese firms to sue each other with each company lodging separate cases in their local courts i.e. courts in their home provinces. In most cases, the ruling goes in favor of the local business.
Reuters quotes New York-based advanced micro-acoustics products maker Knowles Corp., whose lawyers have been banned from attending patent infringement cases involving GoerTek (a Chinese company).
Communist Party is the wrong body to do this
Chinese scholars say it should be the People's Procuratorate that goes after corrupt officials, and not the Communist Party, especially high-ranking ones.
Voice of America quotes He Jiahong, a legal scholar at Renmin University, Beijing, who said:
"The party's disciplinary inspection commission officers have more power. So they will have more effective investigations, but they are working outside of the legal framework. They are not criminal investigators working in accordance with a criminal investigation law."
Experts say China's slower economic growth has driven it to try and improve its legal system. For a country's economy to achieve sustainable long-term growth, it must have a cast-iron legal system that protects intellectual property and contracts. China's current legal system gives the government too much leeway on such matters.
Even when new laws are approved, it is crucial that they be studiously practiced.