China urged the United States on Friday to "pull back from the brink" of a trade war after US President Trump announced plans to impose tariffs on up to $60 billion worth of Chinese goods.
Last year a probe was launched under Section 301 of the 1974 U.S. Trade Act. The US White House said that the actions were necessary because of unfair competition from the Chinese economy.
The Trump administration says that the tariffs are in response to a misappropriation of U.S. intellectual property.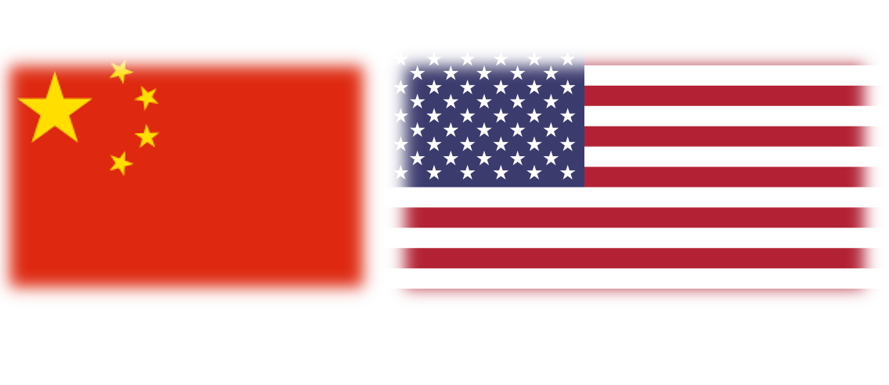 In response to the announcement US markets closed lower on Thursday. The Dow Jones dropped 2.9%, or 724.42 points, ending the day at 23,957.89, while the S&P 500 dropped 2.5% or 68.24 points to 2,643.69.
China's retaliation to new tariffs
On Friday, Beijing said it may target 128 US products worth $3 billion in retaliation to new tariffs. However, according to CNBC, a former assistant US Trade Representative for China Affairs, said that China's focus on just $3 billion of U.S. imports is "very cautious."
The two steps of retaliatory tariff action that China has planned includes:
a 15% tariff on 150 goods including wine, nuts and fresh fruit,
a 25% tariff on eight goods worth nearly $2 billion, including port and aluminium scrap.
China doesn't "hope to be in a trade war" but isn't afraid of one
"China doesn't hope to be in a trade war, but is not afraid of engaging in one," the Chinese commerce ministry said in a statement on Friday.
"China hopes the United States will pull back from the brink, make prudent decisions, and avoid dragging bilateral trade relations to a dangerous place."
Tariffs would affect US consumer costs and sectors of US economy
According to the BBC, analysts say that if the US tariffs are imposed it could result in higher consumer costs, while the Chinese tariffs on US goods would affect sectors of the US economy, such as agriculture and aerospace.