Chinese exports were 15% down in March while imports declined by 12.7% compared to the same month in 2014, triggering serious concern that the world's second largest economy is taking a drastic turn for the worse.
Imports in March fell at their steepest rate since the global financial crisis of 2009, according to data published by the General Administration of Customs.
March's slide in exports was the worst in nearly one year, and went completely against expectations of a 12% increase. Analysts say that a rising yuan has significantly undermined demand for Chinese goods and services globally.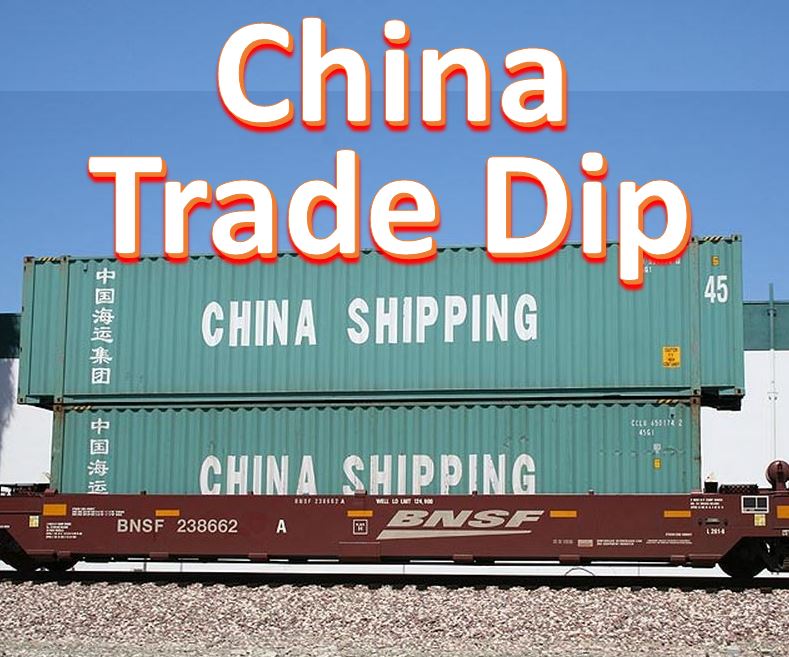 Economists were surprised at March's poor international trade figures.
Reuters quoted RBS economist in Hong Kong, Louis Kuijs, who said regarding the export data:
"It leads to warning flags both on global demand and China's competitiveness."
China's policymakers have become increasingly concerned as its economy cools, domestic demand loses further steam, and international trade takes a nosedive.
Measures need to be taken urgently
Xinhua state news agency quoted Wang Yang, China's Vice Premier, who said at the beginning of April that authorities need to take urgent measures to address the country's export slowdown before it causes serious damage to the economy.
There should be more encouragement for private investment in export businesses, Wang said, as well as 'preferential policy support' from local governments.
China needs healthy growth in all sectors, including international trade, to keep the millions of people entering the job market each year in work. There is fear that any sign of rising unemployment could lead to social discontent and unrest.
While GDP growth is slowing to 7% annually, the country's weakest expansion rate in twenty-five years, China's labour markets appear so far to be holding up well. First quarter GDP growth figures will be published on Wednesday.
In March, China had a trade surplus of just $3.1 billion, compared to expectations of over $45 billion.
China's currency, the yuan, is pegged to the rising US dollar, a trend that is clearly harming export sales.
No reason to panic?
Alex Frangos writes in the Wall Street Journal that March's trade figures should not be a reason to panic. China's monthly trade figures are known to fluctuate "exacerbated by the rush of orders surrounding the Lunar New Year holiday, which changes dates every year. And on the import side, giant state-owned buyers of raw materials dip in and out of markets."
If you look at the first quarter of this year, exports actually rose by 5% compared to Q1 2014. This might sound slow, but in Q1 2014 exports fell by 3%, and by the end of last year the country managed to achieve 7.4% GDP growth (however, that was the weakest in 24 years).
Had oil and iron ore prices not plummeted, imports this year would have been flat. In other words, it is too early to point to weak demand as a major reason for declining imports. An ore is a rock with metal compound or metal in it. We extract the metal from the ore, i.e., from the rock..
Statement by Customs spokesman
Customs spokesman Huang Songping said to reporters:
"International market demand was slack and export orders have declined. Comprehensive costs remained high so that the traditional competitive advantages were weakened."
Mr. Songping attributed declining imports to a fall in commodity prices and and slower domestic growth.
In the first quarter of 2015, China's imports declined by 9.8% compared to Q1 2014, with refined oil, crude oil, iron ore and other key commodities dropping more than 45%, Mr. Huang informed.
Channel NewsAsia quoted ANZ economists Liu Li-Gang and Zhou Hao, who wrote:
"While the very weak export data in March was affected by the front-loading effect owing to the Chinese New Year in February, the overall trade performance in Q1 remains quite weak. In particular, the very weak import data suggest domestic demand has slowed further."
---
Video – What is International Trade
International trade refers to the import and export of goods and service, i.e., countries buying and selling things to each other.
---