Chinese soil contamination is present in 19.4% of the country's arable land and 16.1% of all its soil, the Environmental Protection Ministry has reported. There is serious concern among Chinese citizens that the economic miracle has caused irreparable environmental damage.
The study, carried out between 2005 and 2013, found growing amounts of cadmium, mercury, arsenic, copper, lead, chromium, zinc, and nickel in a sizable proportion of China's soil. We call harmful chemicals that get into our food 'food contaminants.'
Scientists gathered samples across two-thirds of the country's land area, about 6.3 million square kilometers (2.43 m. sq. miles).
The Environmental Protection Ministry said in a statement:
"Survey results show that the overall national soil environment is not optimistic, heavy soil pollution in some areas, cultivated soil environmental quality worrying, industrial and mining waste soil environmental issues outstanding." (调查结果显示,全国土壤环境状况总体不容乐观,部分地区土壤污染较重,耕地土壤环境质量堪忧,工矿业废弃地土壤环境问题突出.)
It added that some regions of the country have suffered serious land quality deterioration and alarming levels of soil pollution, due to extended periods of industrial development and high pollutant emissions.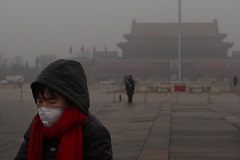 The Ministry blamed human industrial and agricultural activities as the main sources of pollution:
Human industrial activity – the land around factories and mines has become polluted with waste contaminates, while vehicle exhaust fumes pollute the air along the country's main highways.
Human agricultural activity – pollution to agricultural land has been caused by irrigation by contaminated water and the improper use of pesticides and fertilizers, plus the development of livestock breeding.
Chinese soil contamination slight to severe
Contamination with inorganic materials were found in approximately 82.8% of polluted land. The Ministry informed that levels were considerably higher this time round, compared to the previous 1986-1990 survey.
The following regions were found to have severe levels of pollution:
The Pearl River Delta in the south of the country.
The Yangtze River Delta, eastern China.
The former heavily industrialized northeastern corner of the country.
Survey data a "state secret"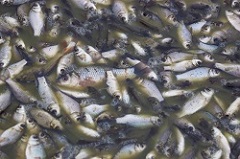 According to a report by english.people.cn on February 26th, the Chinese soil contamination survey was a "state secret". Dong Zhengwei, a lawyer, had emailed the Ministry on January 30th asking for it to publish the findings of the survey, including testing methods, causes of soil pollution, results, and its prevention.
Dong received a 22-page letter which had no data on the survey's findings; it informed him that the data was a state secret.
The newspaper quoted Dong, who said "The ministry has claimed to Chinese media several times that it would publish data covering its survey of China's soil pollution after it is permitted to do so by the State Council. Now it seems like the soil pollution in China is so serious that the environment authorities dare not publish the result."
The Ministry may have violated the rules governing the publication of government data, Dong added.
According to the South China Morning Post "In March, Premier Li Keqiang announced that Beijing was "declaring war" on pollution as he sought to address public concerns on issues ranging from smog to food safety."
Written by [google_authorship]