Thinking of starting a cigar business? Businesses that offer tobacco products face some restrictions and the industry is not very easy to penetrate. For instance, the law prohibits smoking in public places and other public venues. Advertising of tobacco products on mainstream media is also restricted. However, the cigar business is profitable despite these shortcomings. 
Read on to learn why the cigar business is lucrative. 
Where to Get Cigars?
Cigars are unique and they significantly differ from traditional cigarettes. There are different types of cigars that you can get from cigar stores or that you can buy online. However, you should know that cigar retailers do not sell their products to people under 21 years, in accordance with FDA regulations. The other thing that you should know is that the cigar shops do not sell cigarettes.
Affordability and High Quality
Many people view cigars as an affordable luxury compared to traditional cigarettes. Many smokers are attracted to affordable products with good quality. On top of that, a cigar gives you longer smoking time compared to cigarettes. This means that a single cigar will give you more puffs than a common cigarette. High-quality cigars burn slowly, and they give the smokers outstanding satisfaction. In other words, cigars can save you money compared to other tobacco products. 
It is also believed that cigars made of mature tobacco leaves are of higher quality. Fine cigars also grow with age and this is the other reason why they are popular among smokers. The cigar's taste and aroma peak with time. The other notable aspect about cigars is that they can maintain high quality over a long period. For instance, a high-quality cigar can have a life span of about five to twenty years. Cigars can still retain their aroma and flavor over this long period which makes them popular among different people.  
Strong Cultural and Social Links
Like other tobacco products, cigars are viewed as luxury products and many factors determine their consumption by different people. Cigar smoking is mainly influenced by cultural and social factors. Cigars constitute other people's culture and they also shape their identity. There are different groups of people that identify with cigars in their everyday life. This entails that a cigar business is lucrative since it consists of a permanent base of customers. On the other hand, cigarette smoking is mainly influenced by factors like lifestyle. 
Celebration  
In many cultures, people smoke cigars to celebrate different events in their lives. During the start of a new year, men share cigars to mark a special occasion in their lives. In other cultures, it is a tradition for centuries that members of the family and friends smoke fine cigars to celebrate the birth of a new child. This is a very special moment for men especially if a baby boy is born. They smoke a cigar with colleagues as a way of celebrating the momentous occasion in life. 
It is also traditional for many people to smoke cigars when they feel victorious or celebrating specific milestones in life.  Others smoke cigars simply for enjoyment and there are no special reasons for that. It is also common for other people to light a cigar when they finally relax after a day's work. For some individuals, a cigar is a form of therapy and they use the product to calm their nerves when they are agitated. 
Why Are Cigars Lucrative?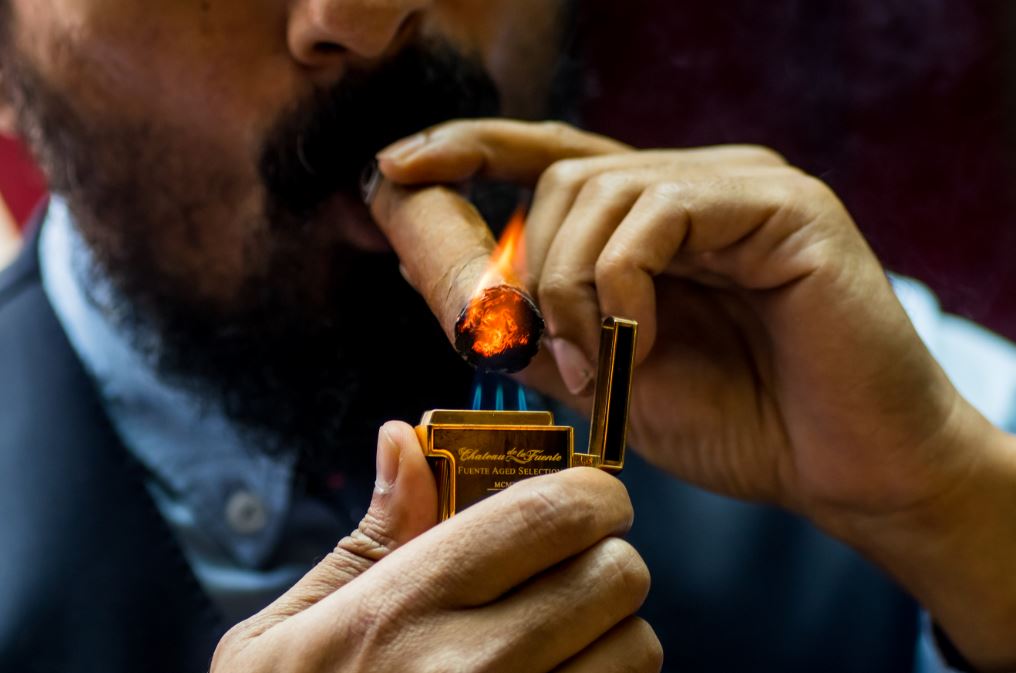 For these and other reasons, cigars remain popular among people from different backgrounds. Smoking is associated with a lot of health risks, but it seems the habit or tradition remains popular among different people. It seems that the cigar industry is unshaken despite the criticisms by health professionals and other concerned citizens. 
The major thing that is important when you want to venture into the cigar industry is to identify the right target market. The industry is attractive because it consists of a ready market with customers already and a lot of potential buyers. Though it can be challenging to penetrate the market, your business venture is likely to be profitable depending on the aggressiveness of your strategy.  
The cigar business is one of the most lucrative businesses in the tobacco industry, despite the challenges often encountered by the players in this sector. Though cigars are luxury products, they are very popular among different people. This means that your business can be sustainable if the market consists of many customers. Therefore, if you want to venture into the cigar business, you will never go wrong since the sector is attractive.
________________________________________________________________
Interesting related article: "What is an E-Cigarette?"