The very first stage of website promotion is its internal optimization, and working with the code and ensuring its validity is a crucial thing for the proper ranking of an online resource. Therefore, every SEO specialist should know the main tags and attributes of the HTML language, be able to optimize them, and know all the pitfalls of the process.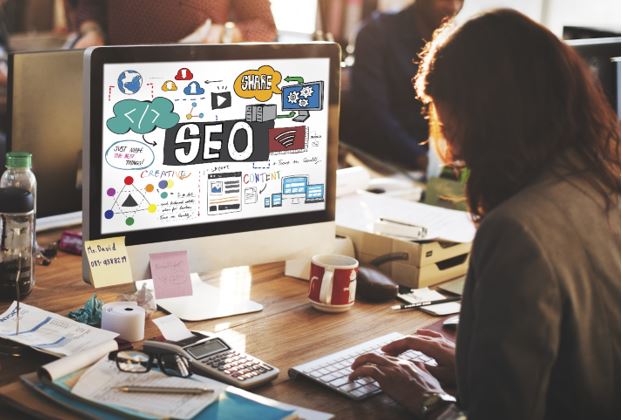 According to Go Auditor, the question of code validity is rather complex – not everyone understands what to focus their attention on and how to use a particular code element correctly. In this post, we will explain why tag and attribute should be a part of the technical SEO checklist and how to check code validity.
Why Site Code Validity Matters
About 50% of users leave the site if it takes more than 3 seconds to load the page. Thus, with every additional second of the load time, the conversion rate of the web resource drops by 7%.
Apart from being a user critical parameter, site loading speed is one of the ranking factors that determine "your" positions on SERP. If you want to make sure that your site is ranked high, has a small bounce rate, and large traffic, then you need to make sure there are no errors in the source code and that all key elements are in place.
For those who do not know all the specs of the check, website validation is checking the HTML code of a web resource for errors and compliance with established standards. It is needed to avoid critical errors and failures in its work in the future.
Such a check also helps you ensure that the site's responsiveness is at the proper level. After all, if you do not check the code of the web resource for errors in advance. Some of them can only be found out when they appear when certain conditions are met (non-standard browser, low-resolution mobile device screen, etc.).
On top of that, the validity of the website code has a great impact on its promotion. Search engines monitor the quality of the code of web resource pages that are included in the search results. The presence of just a few critical errors can cause a significant decrease in the site rating thus leading to a sharp downsizing of the traffic scale.
What Does the Site Validation Check Consist of?
If you do not know how to view source code, there is a specific sequence of actions to follow and things to check. The process consists of determining whether the source page code meets certain requirements:
No syntax errors — their presence can affect the correct display of key page elements;
The correctness of code nesting, closing tags, their order — make sure that all closing tags are in place and that the correct tag structure is met;
Logic in writing tags, attributes, and other code elements — it is important to ensure proper heading/subheading structure on every page of the web resource you check.
Invalid or bad HTML code negatively affects the search engine optimization process since the correctness of the document code is fundamentally important for search engines. But first, let's figure out what valid HTML code is.
What Makes HTML Code Valid?
Due to significant improvements in the HTML language and programming niche, the frequency of errors in the code has greatly increased. So if you want your site to perform well, then the code must necessarily comply with the official rules of the HTML language and the w3c standards.
Such a code is called valid or correct. A page with the correct code will work efficiently and smoothly. It is quite quick and easy to check if the code of your pages is valid. To do this, you should use one of the dozens of free services designed to run the validation.
For the robot to be able to determine whether relevant content is placed on the pages of a web resource, it needs to parse and analyze its code. In case of any mistakes, the search robot may simply not see the desired content, which will negatively affect the page ranking.
Besides that, broken page code negatively affects the indexing of the entire site and will undoubtedly slow down the promotion process. In some cases, with gross errors, there is a possibility that the search engine will not see the information that is necessary to assign a rank to the page at all. Therefore, site positions, in this case, will be extremely low.
HTML standards are taken into account by all search engines. So you need to communicate with search engines in a "public" language, without making mistakes but explaining to the robot what exactly you want to show on the website.
For search engine robots to easily index a web resource, it is important to create a clear hierarchy of elements within it when developing a site. Before starting, you need to make sure that they all work effectively, HTML is correct, there are no missing tags or other errors.
How to Run Site Code Validation?
Despite the global scale of the business, it is easy to run site validation. There are quite a few services designed for this. One of the most popular is validator.w3.org. The tool performs the highest quality check, and search engines "trust" it.
You just need to insert the address of your web resource, and after a couple of seconds, you will see how many errors are in its source code. Thus, you can familiarize yourself with each issue and decide how to fix it.  Do not be afraid if you get a long list of errors.
At the first check, there may be a hundred of them, regardless of whether you used a template to create a web resource or wrote the code yourself. Usually, most of the problems appear in ad scripts, plugins, and social media buttons. They are not SEO-critical and can be fixed fast.
Once you get rid of the errors the tool flags out, you have to re-run the check. It is almost impossible to achieve a perfect result of 0 errors. There are very few web resources on the Internet with such an indicator. But removing the most critical ones will help you reach good results in site promotion.
Final Verdict!
In any case, website validation is a very important aspect of its internal optimization, especially if you are serious about creating a high-quality project. By making a valid code, you will ensure not only a high ranking of the online resource but will also get massive traffic and trust from your target customers and partners.
---
Interesting Related Article: "What is SEO and Why Does My Brand Need It?"