The collapsed retail chain BHS is to try online retailing again. The online store will sell some of its most popular items – the ones that registered the best Internet sales when the company and its 163 stores across the country existed.
During the downfall of BHS, many retail experts said the chain-store had failed to adapt to modern times, and included a hopeless online shop, which fared pathetically against the likes of Amazon.co.uk, John Lewis and other sellers in their criticisms of the whole operation.
The new online store – BHS.com – will have a workforce of just eighty four people, which is a fraction of the more than 11,000 it used to employ before it collapsed.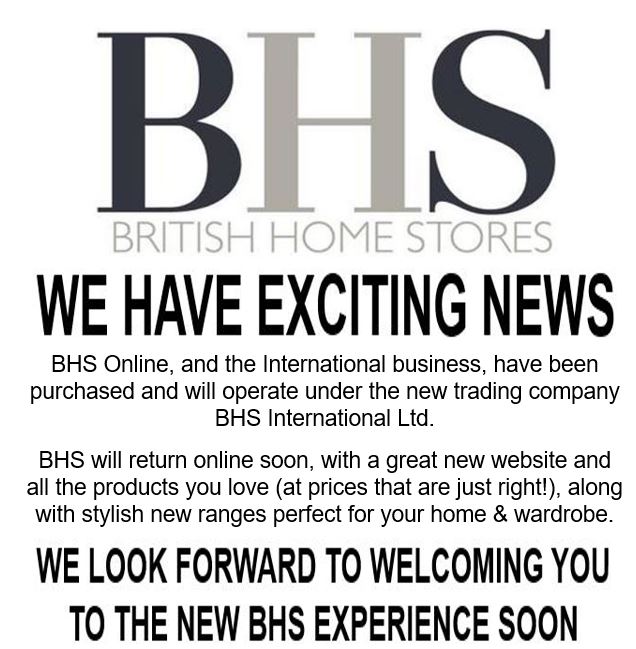 This 'exciting news' appeared today at British Home Stores' homepage. The business will operate under the new trading company 'BHS International Ltd.' (Image: British Home Stores homepage)
BHS online owned by ALMANA Group
When the company folded, nobody seemed interested in buying out the high-street business. The last of its 163 stores closed in August 2016.
BHS.com will go live on Thursday 29th September, 2016. It is owned by the ALMANA Group, a Qatar-based conglomerate operating primarily in the GCC (Gulf Cooperation Council) region. GCC is a regional intergovernmental political and economic union consisting of Oman, Kuwait, Bahrain, Qatar, the United Arab Emirates and Saudi Arabia.
---
---
The ALMANA Group bought the BHS brand including global IP, the international franchising business and all domain names on 30th June 2016.
In a press release, the ALMANA Group wrote:
"The group's vast expertise, global reach and experience in retail will benefit this new acquisition into a steady and profitable operation."
"ALMANA intends to enhance the retail offer, expand into new territories and develop the online presence of the brand. The British heritage of BHS is one of quality and value, we are confident that with this acquisition such a legacy will grow and succeed in new markets. The potential growth opportunities are very exciting."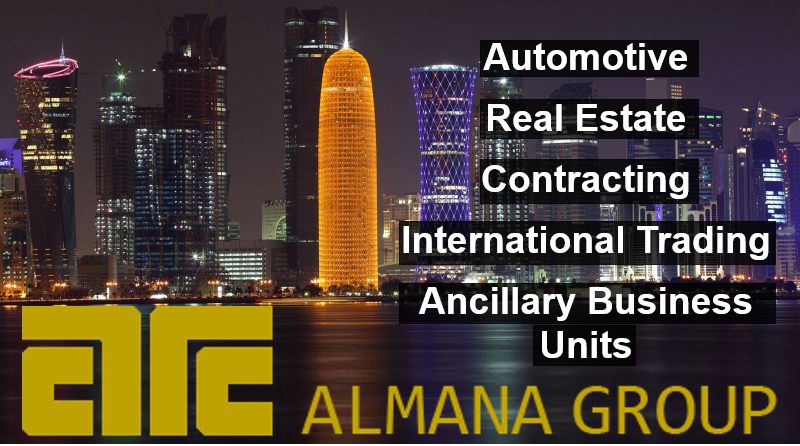 The ALMANA Group – which owns British Home Stores' brand name and online operations – is one of the largest and oldest business entities in Qatar. It comprises several divisions across a spectrum of industries and has a portfolio that includes a number of famous international brands. (Image: Adapted from almana.com)
David Anderson, the Managing Director of BHS.com, said:
"We are nimble and efficient, but with a great brand, strong customer base and a proven and dedicated team."
---
---
Mr. Anderson believes that BHS.com will have several advantages over a typical start-up. British Home Stores' iconic brand plus a loyal customer base in Britain – including 1.2 million online shoppers – should help the new online business succeed.
BHS.com expects to sell about three-quarters of all the items it used to offer in its online store, including lighting ranges, cushions, bedroom and bathroom items.
The ALMANA Group already works with several well-known high street brands including Reebok, United Colours of Benetton, Mango and Zara.
A sad day for millions of Britons
Millions of Britons were brought up with the British Home Stores name. When the last shop finally closed its doors, it was a sad day for many of us.
For several years, I used to go through the store at the Priory Meadow shopping centre in Hastings, East Sussex, to get to the car park. About four weeks ago, I had to find another route to get back to my car, because the store's doors were locked shut and a small sign on the shop window informed us of the company's demise.
A group of us stood there at the shop window, reminiscing and expressing our sorrow.
Video – BHS Edinburgh 'Ghost Store'
In this video you can see the British Home Stores of Edinburgh that once was.