Consumer spending in the UK is expected to increase after a report revealed that shop prices have dropped for the 23rd consecutive month.
According to the BRC-Nielsen Shop Price Index, deflation in the retail industry was 2.1% in March from 1.7% in February – the largest decline in shop prices since December 2006.
Non-food deflation accelerated to 2.8% in March from 2.5% in February. While retail food deflation declined 0.9 percent in March, the biggest drop on record, compared with a 0.4 drop in February.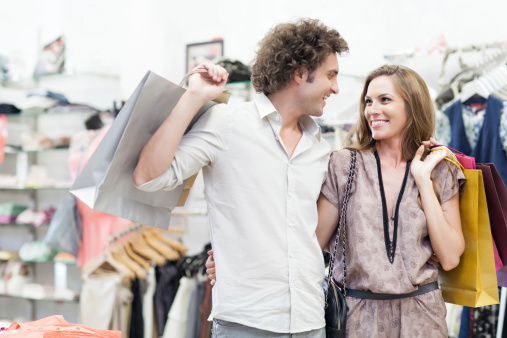 The BRC said that these figures are good for the economy, as strong consumer confidence and low prices will result in more spending on the high street.
According to the Mail Online, BRC director general Helen Dickinson said:
"Prices in Britain's shops reached another new low, this month by -2.1%.
"Food prices saw a further drop, largely as a result of promotions for fresh food, whilst non-food prices fell at a faster rate than last month, hitting a 24th consecutive month of deflation."
She added:
"Both retailers and consumers will cheer on a hat-trick of good economic news. The consumer price index (CPI) has fallen to zero for the first time on record, boosting incomes in real terms and bringing the UK to the brink of a spell of deflation that is expected in the coming months.
"Consumer confidence has also soared to a near 13-year high. Retailers will have been hoping that this translated into shoppers being prepared to splash their cash over the long Easter weekend.
"With strong consumer confidence and relatively benign macro-economic conditions we can expect the nation to respond with their feet or with a mouse click in the coming weeks."
---
---
Nielsen head of retailer and business insight, Mike Watkins, said:
"Prices continue to fall across the retail industry and deflation is likely to be with us for the near future, which means shoppers are going to be able to stretch their budgets further when shopping in store or online."
---