Imagine a world with contactless ATMs everywhere. For those among us who don't like touching those germ-ridden keys, it's a wonderful idea. Barclays Bank says its contactless cash machines allow you to take out up to £100 using your contactless card or NFC-equipped smartphone
The new contactless ATMs will be trialed by Barclays until the end of this year in the north of the country. Then six-hundred more contactless ATMs will be installed in two-hundred branches across the UK by the end of January 2017.
The UK's second-largest bank says it will then install the contactless cash machines outdoors, as well as inside branches – that is, if all goes well.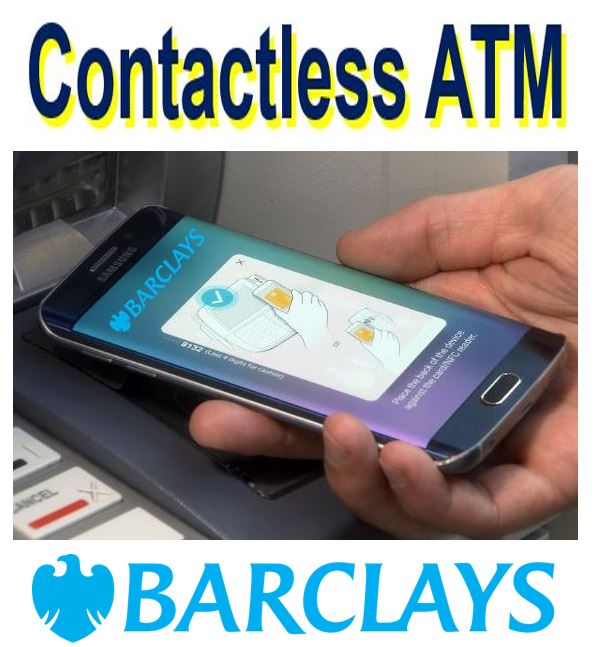 You don't need to stick a card into the machine. Initially, you will still have to touch those grubby keys. Later on, however, if you don't want to, you won't have to press them ever again!
An app for contactless ATMs
Initially, if you want to withdraw money using your smartphone, you will have to touch your phone to the ATM's contactless reader before entering your PIN (personal identification number) into the machine.
As from January, the Barclays Android app will allow you to choose how much cash you want to withdraw and enter your pin before reaching your ATM. You then get thirty seconds to touch your smartphone to the contactless reader, and you get your cash.
---
---
You are going to have to wait if you are an iPhone user, Barclays said. The company does not have plans to roll out the service to users of Apple smartphones any time soon.
If you use a contactless card, the process is much smoother. Instead of putting your card into the ATM, you simply tap it against the reader, enter your pin number into the cash machine and take your cash.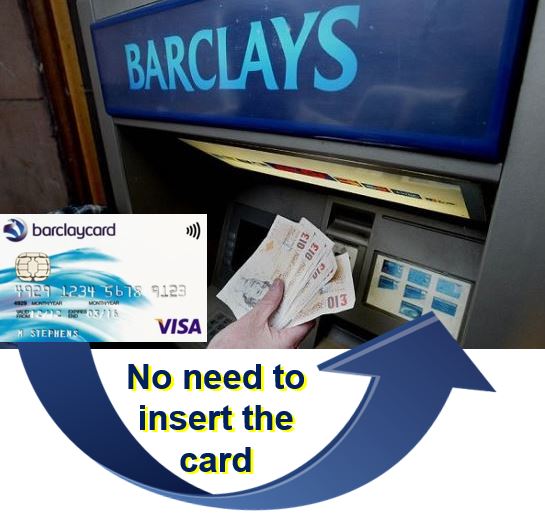 You can tap the contactless card against the ATM's reader, followed by a PIN, to get your cash.
Benefits of contactless ATMs
Barclays says their new contactless ATMs have three main advantages:
– The process is faster.
– It is safer, because the device never leaves your hand, so the risk of magnetic card skimming or distraction fraud is considerably smaller.
---
---
– You cannot lose your card (the machine won't gobble it up and not give it back to you).
After the first initial use, you also have the option of never having to touch those germ-ridden buttons again.
Customers at Bank of America in the United States are pleased with the new contactless ATMs.
Barclays UK chief executive Ashok Vaswani said:
"With Contactless Cash customers can quickly and securely take-out money with just a tap of their smartphone – a first for the UK."
"Our customers now expect to be able to use their smartphone to make their everyday purchases. We want taking out cash to be just as easy."
Barclays is following Bank of America, which started using contactless ATMs in the United States earlier this year.
Video – Contactless ATMs
In this IDG TV video, a Bank of America customer compares withdrawing cash the traditional way by inserting her debit card, with using a smartphone with a contactless ATM. Using the NFC-enabled smartphone is faster.