A controversial fracking operation in North Yorkshire has been approved. It will be the first application of fracking in England since a ban was lifted four years ago.
Third Energy, an independent company with a focus on gas appraisal and development, has received the green light from North Yorkshire County Council to extract shale gas at a site near Kirby Misperton in Ryedale.
Fracking involves creating fractures in rock layers by injecting a mixture of sand and water into cracks, forcing it to open further and release the gas inside.
How Fracking works: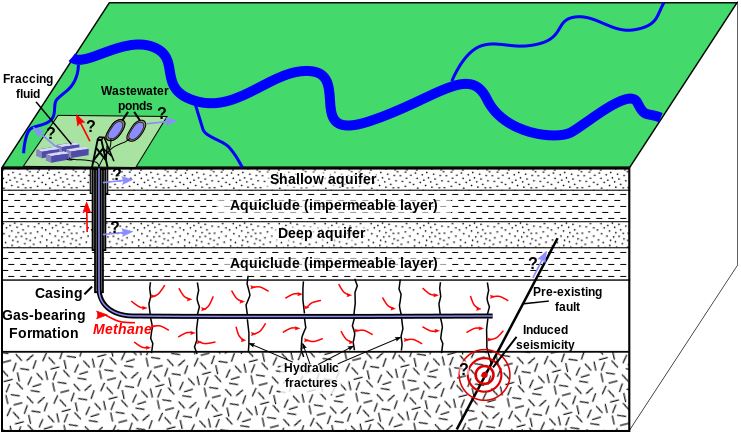 Many are against the practice, claiming that it contributes to water contamination, traffic pollution, and noise pollution.
Rasik Valand, Chief Executive of Third Energy said:
"First I would like to thank North Yorkshire County Council for making this positive determination. I know that this not a decision that they have taken lightly, especially given the technical complexities and number of presentations made.
"This approval, is not as a victory, but is a huge responsibility. We will have to deliver on our commitment, made to the committee and to the people of Ryedale, to undertake this operation safely and without impacting on the local environment."
---
---
He added: "However, don't expect to see any activities on site in the near future. We have conditions from both the planning authority and the Environment Agency to discharge. There are other consents and notifications required prior to receiving final consent from the Secretary of State. Then there is the normal commercial and project management work, such as the letting of contracts and ordering of long lead items."
Councillors on the planning committee voted 7-4 in favour of the project. Shortly after the decision was approved protesters gathered around County Hall in Northallerton chanting "we say no".
North Yorkshire Police tweeted a warning to protesters, which read: "Please be aware, the police will take action against unlawful behaviour linked to the #nyshale protest."