Are you looking for ways to reduce the monthly expenses? Then business VoIP is the solution for you as business communications have a huge savings potential. If you are stuck with a traditional phone system, then Voice over Internet Protocol (VoIP) is the exceptional option for your small business, SME, or a big corporation.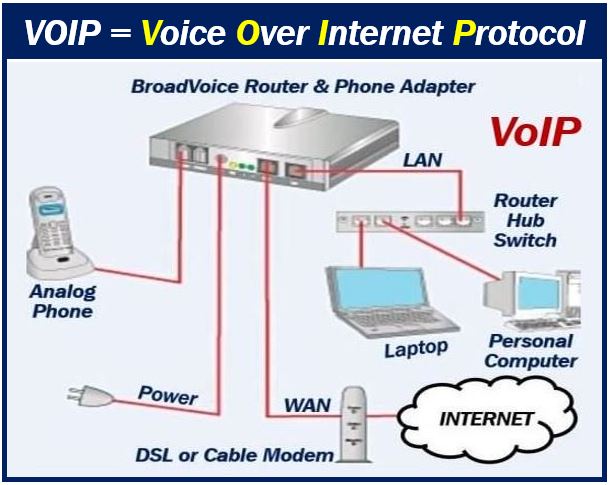 Generally, the main reason companies switch to VoIP is to economize and save money. In addition, VoIP systems offer many other potential cost savings. In particular, a hosted solution offers far more cost reduction benefits than the traditional phone systems, such as:
Maintenance
Like any other machine, the hardware of a phone system can fail at any time. Whenever such issues arise, downtime can cost your company a lot. With Cloud VoIP, you eradicate problematic hardware failures and more maintenance issues that lead to revenue loss. In addition, traditional phone systems have parts that become more expensive to buy and hard to find. Furthermore, the maintenance of the system is another extra expense as an expert has to be hired for system maintenance.
All of this leads to a costly communication medium. It is becoming harder to maintain such phones as only a few people know and have the skills to offer support for traditional phone systems. As a result, these costs will rise more with time because more companies are switching to VoIP solutions.
Mobility
Legacy phone systems keep you tied to your desk for fear of missing any necessary call. If you have to move the office, you manually reroute the official phone number to the new location. However, business VoIP makes it easy as your number depicts your account rather than your physical location. As a result, the number travels with you based on your setting.
You only need a stable IP connection in the new situation, and a VoIP system distinguishes it from the handset. Hence, it is easy for you to move around without having to worry about missing important calls. Xinix VoIP system allows you to make business calls on your mobile phone regardless of your location.
Hardware
The majority of the phone systems need a costly up-front hardware charge. Your business requires an auto-attendant with an old telephone system. Hence, you have to buy auto-attendant hardware and increases installation costs. In addition, if you need to get another auto-attendant for another location, you have to purchase additional hardware.
These issues are resolved with VoIP because you have total freedom to alter or update your system as per your requirements without any added installation or purchases. With VoIP, you update IVRs, add users or phones promptly, direct calls to any location. You achieve all these options without any extra hardware or expense.
Cheaper Long-Distance Bills
By switching to VoIP, companies attain an instant reduction in long-distance calling charges. Voice calls are made over the Internet and do not need the infrastructure of the Public Switched Telephone Network (PSTN). As a result, you make phone calls at a minimum cost. PSTN needs a network of satellites, wires, and cables to operate, whereas VoIP requires the latest mobile phone and reliable Internet service.
With business VoIP, it is easy to make long-distance calls with minimal and non-existent charges. If your business depends on international calls, then it is better to switch to a VoIP system. Hence, the switch further renders considerable cost savings to the company.
Advanced Features
Most of the VoIP providers provide an advanced feature that assists in helping small to medium-size companies appear well established at no added cost. Features like music on hold, call routing, auto-assistant, presence, and many more help small companies seem more capable and professional of remarkable customer service, which always enhances business.
Customization
It can be taxing to manage a traditional phone system. You have to hire an on-site technician, whenever you have to add features, phone lines, increase the users' number, or apply other extra features. Whereas VoIP can take care of these aspects and uses a simple web interface. As a result, anyone from your staff can make these alterations at any time.
Upgrades
Like any other technological device, phone systems need recurrent updates as well. Such updates are your duty if you use an old telephone system. If you switch to VoIP, then the upgrades are taken care of by your provider. As a result, you attain access to the latest equipment.
Conclusion
As described above, business VoIP offers a high level of cost savings to businesses of every size. But it is essential to choose the right provider for the VoIP equipment and services. As a result, you choose the best provider for your particular business needs.
---
Interesting related article: "What is Voice over Internet Protocol or VoIP?"