Merchants will be paying lower credit card fees after banks and credit card companies came to an agreement with the Canadian Federal government. A deal will probably be announced next week.
The Canadian Press news agency quoted an anonymous source who said negotiations were finalized earlier this week.
According to Serda Evren, a spokesperson for MasterCard Canada, reports regarding a deal are accurate, but she was unable to provide any more information. Ms. Evren added that further details will probably be announced within the next few days.
The source informed that the interchange fees retailers and service providers have to pay for using credit cards will be reduced. Fees will also have a ceiling for an unspecified period.
The Retail Council of Canada says credit card fees to merchants have risen considerably since 2008, while consumer-usage of cards has also increased over the same period.
Merchants in Canada currently pay out over $5 billion annually in credit card fees. Consumers ultimately have to foot that bill with higher prices. Eighty percent of the fee comes from the amount paid to banks (interchange).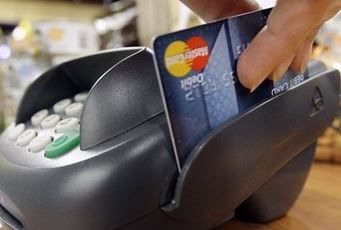 In the February 2014 budget, the Canadian Government committed to working with stakeholders to help lower credit card acceptance costs.
Vice-President of the Retail Council of Canada, Karl Littler, says consumers will benefit from the reduction in fees. "Right now, consumers who pay with cash and debit are subsidizing those who pay with credit," he said.
Consumers won't benefit, say critics
Canadian banks and opponents say the reduction in fees is unlikely to save consumers money.
The Canadian Bankers Association cites a 2013 study showing that savings were not passed on to shoppers in Australia after a limit on interchange fees was imposed in 2003.
Compared to the total volume of credit card transactions, the savings for merchants are relatively tiny, they say.
Canada has an average of more than five credit cards per households. Across the whole country there are approximately 76 million credit cards. Roughly half of all purchases made by Canadians are done with a card.