UK-based De La Rue, the world's largest commercial banknote printer and passport manufacturer, is reportedly working on creating digital passports which can be stored on mobile phones.
The technology would eliminate the need for travelers to carry around a physical passport – essentially making travel a paperless experience.
The digital passports could work in a similar way to mobile boarding cards which can be stored on a smartphone.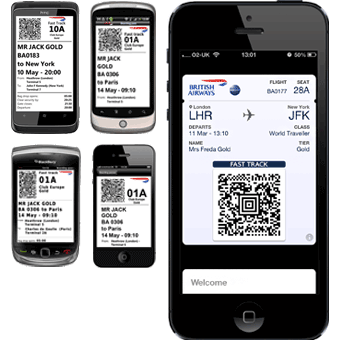 One of the biggest challenges De La Rue faces is ensuring that its digital passport technology meets the strict security and anti-counterfeit measures requires by governments across the world.
Da La Rue chief executive Martin Sutherland told The Times that removing the need for a physical is a long-term project for the company, but added that development has already started.
"Technology is at the forefront of De La Rue's business, and as you would expect we are always looking at new innovations and technology solutions for our customers around the world," a spokesman told The Telegraph.
"Paperless passports are one of many initiatives that we are currently looking at, but at the moment it is a concept that is at the very early stages of development."
---
---
However, security specialists have already stressed the security risks of adopting digital passports.
Gavin Millard, technical director with Tenable Network Security, told MailOnline: "Most European countries have been using digital chips embedded in traditional passports for ten years with little or no impact to security, but with the introduction of a passport being associated with an internet connected device, the threat model changes significantly,"
"With the recent launch of Apple Pay and Google Wallet, proving that mobile devices can be used securely for transactions though, the obvious next step in the evolution of everything digital is the paperless passport.
"If introduced, many will err on the side of caution and not enable this capability on their devices, but for frequent travellers convenience will probably trump security concerns."