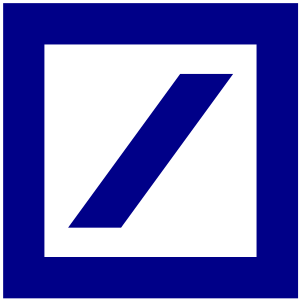 Deutsche Bank plans to cut its workforce by 25 percent, according to financial sources.
The investment bank will be laying off 23,000 employees primarily in technology activities and as a result of the PostBank spinoff.
The total workforce of the company will be cut down to approximately 75,000 full-time positions.
Deutsche Bank's new Chief Executive John Cryan took control of the bank in July and promised to reduce costs.
According to Reuters, Cryan presented details of the plan to members of the supervisory board on Monday.
The company's share price has been hit hard because of rising costs and hefty fines. According to Thomson Reuters, it has a price-book ratio of around 0.5.
One of the sources told Reuters: "This is the first time ever that you had the feeling that somebody is talking straight."
"But the problem is he has to deliver soon."
The job cuts will mainly affect the business's technology and back office divisions that process transactions. The source said that a lot of the current 20,000 jobs in that area will be reviewed for possible cuts.
There are about 15,000 employees working for PostBank. This figure is expected to drop to 7,000 after the spin-off next year.
More details of the bank's restructuring plan is expected to be presented before October this year.
Richard Meddings takes boardroom seat
Deutsche Bank AG's board also recently nominated Richard Meddings as a director to replace a seat previously held by Cryan.
Meddings, a former Standard Chartered PLC finance chief, has "a wealth of international experience and also expertise in finance, treasury and risk as well as in corporate governance and strategy," according to Deutsche Bank's chairman, Paul Achleitner.
---