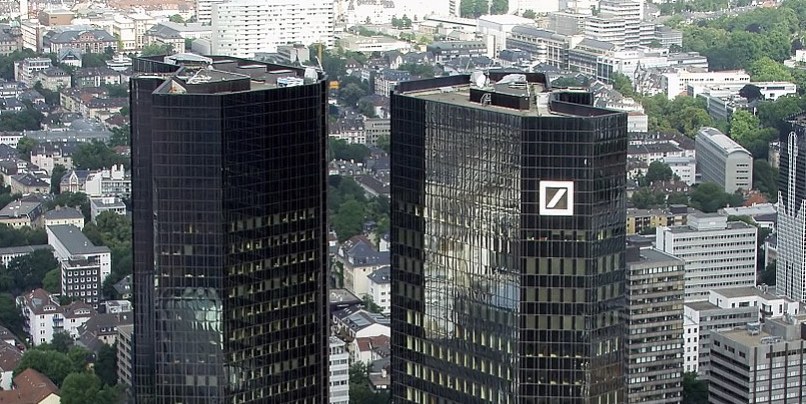 Deutsche Bank plans to axe 18,000 jobs worldwide over the next three years as part of a radical restructuring plan.
The move, which will see the bank's global workforce drop to 74,000 by 2022, follows comments made by CEO Christian Sewingboss earlier this year in which he warned that the bank would have to make "tough cutbacks".
While the company didn't specify where the jobs will be lost, it did say that it will exit its Equities Sales & Trading business, which is related to the buying and selling of shares.
Under the plan, the bank wants to reduce adjusted costs by approximately 6 billion euros to €17bn by 2022.
"Today we have announced the most fundamental transformation of Deutsche Bank in decades," said chief Christian Sewing.
Paul Achleitner, Chairman of the Supervisory Board of Deutsche Bank, said in a statement that this "fundamental transformation" is the right response to the "major changes and challenges in the financial industry."
"Deutsche Bank has been through a difficult period over the past decade, but with this new strategy in place we now have every reason to look forward with confidence and optimism," Achleitner said.
He added, "We have a talented and dedicated team at the helm to relentlessly execute what we promise today and to create a sustainably profitable bank.
"Our shareholders have supported our bank's restructuring for years and that's why a substantial return of capital over time is an important part of our new strategy."
The restructuring plan comes after a turbulent year for the company. The bank failed US bank stress tests, had its investment grade ratings downgraded, and had its offices raided by German police in a money laundering investigation.