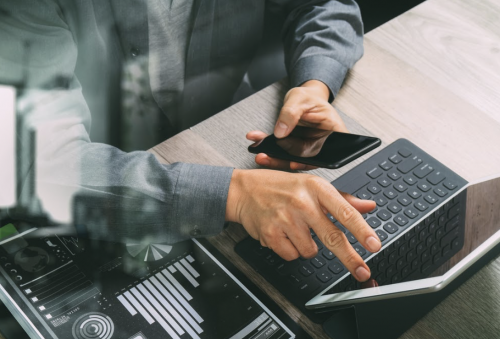 In this day and age, technology has brought forth a revolution of epic proportions. It's nearly impossible for most of us to imagine life before some of the great innovations of this century where these technologies were only dreams and ideas. Whether we like to admit it or not, most of us have become very reliant on our tech devices, which isn't necessarily a bad thing. Tech makes everyday life a lot easier, and when you run into hurdles, it often has a simple solution to your problem. Here are just a few ways of how the digital world can make life simpler.
Online Casinos
Casino fans often run into trouble with finding decent operators in their area. Not only that but taking the trip to these places can often be quite a hassle. This is why online casinos as a digital alternative can be a saving grace for many players. With the help of online casinos, players can access a massive collection of fun table games, slots, and video pokers from the comfort of their own homes or on the go through mobile. Of course, what makes all of this even better is the range of payment options offered.
Players aren't limited to depositing with cash and credit cards. There are usually plenty of payment options available on these websites to make access easier. Naturally, some of these methods are better than others. The pay n play option, for example, is a great choice for players that like to retain their privacy!
Electronic Wallets
While it might seem a bit rudimentary, one common problem people run into on a daily is forgetting to pick up their wallets before they go out. Unfortunately, this can often lead to some embarrassing situations or even end up costing us things we'd been looking forward to for a while. Because of this, e-wallets are one of the best inventions of our era. Having all of your cards in a safe digital space on your phone can allow you the liberty of making payment anywhere in a matter of seconds.
Health Applications
We all want to live happy and healthy lives, but too often we get weighed down with other things that we forget to take care of ourselves. Thankfully, tech has a solution to this problem as well. Health and fitness apps are becoming more and more popular by the day, and it's incredible how big of a help they can be. From simple apps that remind you to drink water and make healthy meals suggestions to fitness and sleep cycle trackers that can help you maintain balance, the digital space makes staying fit and healthy an easy task.
If you're a tech-savvy individual with a love of gadgetry, synergizing these apps with your tech devices can enhance your experience tenfold! Whether it's a smartwatch or a simple fitness band, these apps tend to offer excellent features that utilize the extra equipment.
Online Courses
As we mentioned before, life can often get a bit too hectic. It's hard for a lot of people nowadays to find time for traditional education, but thankfully, online studies can often result in even better learning. Legitimate online courses and universities are easy to find nowadays. With a simple click, people can find themselves organizing their curriculums and squeezing in time for learning whenever they can instead of sticking to inflexible schedules. This just goes to show that there's always a way for us to improve and grow even when things seem impossible.
---
Interesting Related Article: "Adapting to the digital world, seven principles"