When you are self-employed, you have a lot to worry about. Not only do you need to make sure that your business is functioning as well as possible, but you also need to worry about paying yourself and paying your own taxes. Many people are overwhelmed by the tax process, but it doesn't need to be that difficult.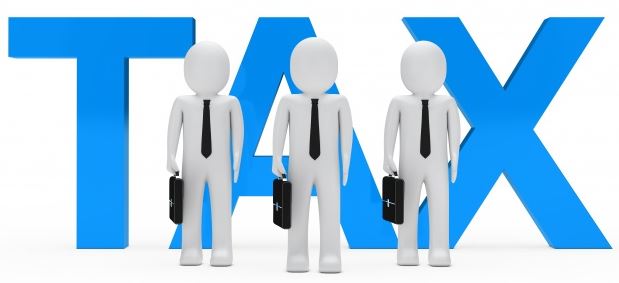 Here, we are going to offer some tips to help you do your own taxes in 2020.
Check the Deadlines
One of the first things that you should do when you need to start paying your taxes is to find out when the deadlines are. If you miss the deadline, you could face a £100 fine automatically. Many people fall victim to this fine and there isn't much that can be done to avoid paying it. The longer you leave it, the higher your fine will be so this is something that you'll want to avoid. You can find out information on deadlines online so make sure to have a look.
Keep Your Records Up to Date
The last thing you'll want to have to do when you are coming up to the deadline is to have to spend hours tracking down your expenses and receipts. This is why you need to make sure that you are keeping track of everything throughout the course of the year. This is something that will become more of a habit once you've done your taxes once, but you should aim to get started as soon as possible. Keep all receipts and invoices in a folder and this will make it much easier when the deadline comes along.
Use Specialist Software
Did you know that there are software packages available that can help to make tax digital? You can use this software to keep track of your expenses, deadlines and make sure that everything is complete. BTC software is a great example of this so you should make sure to check it out. This software can be used by both individuals and larger accountancy companies. Make sure to find the right software for your individual needs.
Learn More About Taxes
Our next tip for those who want to improve how they do their taxes is to actually learn more about taxes and how they work. There are many different tax rules and allowances in the UK, and it can be hard to understand each of the terms. You could find that you are missing out on allowances or accounting for taxes that you don't need to be paying. There are plenty of guides online that will take you through tax jargon so make sure to read up on this.
Hire an Expect
Finally, if you really struggle to get your taxes paid on time, you might want to get in touch with an expert. While an accountant will charge you for their time, the cost of this usually outweighs the costs of the fines that you'll receive for late payments or those that are incorrect. You can usually find local accountants, but some also offer their services online.
Final Thoughts
If you are running a business and need help with your taxes, make sure to take on board all of the tips that we have given you in this article. Spend time reading up on tax jargon and deadlines and don't forget to use software if you think that this will help. Once you get into the swing of things, you'll find paying your taxes much easier in the future.
---
Interesting related article: "What is Tax?"