The Dover Corporation is a multinational manufacturer that focuses on equipment and components, speciality systems, and support services.
The company is headquartered in Downers Grove, Illinois.
It has four major operating segments: Energy, Engineered Systems, Printing & Identification, and Communication Technologies.
Energy – offers solutions for the extraction and handling of gas and oil in the drilling, production, and downstream markets.
Engineered Systems – provides fluid solutions and refrigeration & industrial services.
Printing & Identification – provides coding, dispensing, and printing solutions for the pharmaceutical, food, industrial, and consumer goods markets.
Communication Technologies – designs and manufactures products and components in the aerospace/defense, medical technology, consumer electronics, telecom, and other markets.
Dover was incorporated in the State of Delaware in 1947 and went public in 1955 on the New York Stock Exchange (NYSE) under the stock ticker symbol 'DOV'.
Overview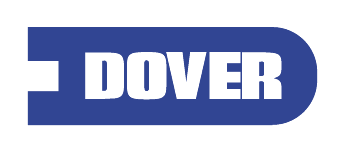 President and CEO: Robert A. Livingston
Chairman: Robert W. Cremin
Type: Public
Industry: Industrial Products
Publicly listed on the New York Stock Exchange (NYSE)
NYSE stock ticker symbol: DOV
S&P 500 Component
Revenue: $8.729 billion USD (2013)
Net income: $1.003 billion USD (2013)
Diluted earnings per share: $5.78 USD (2013)
Employees: 37,000 (2013)
Corporate headquarters: 3005 Highland Parkway, Downers Grove, Illinois 60515, USA
Corporate contact number: (630) 541-1540
Investor relations contact number: (212) 922-1640
Investor relations email address:

[email protected]

Website: http://www.dovercorporation.com/
---
Operating data (in $ thousands)

2013

2012

Revenue
$8,729,813
$8,104,339
Cost of goods and services
$5,390,032
$4,997,274
Gross profit
$3,339,781
$3,107,065
Selling and administrative expenses
$1,985,849
$1,841,688
Operating earnings
$1,353,932
$1,265,377
Earnings from continuing operations
$965,805
$833,119
Earnings (loss) from discontinued operations, net
$37,324
$(22,049)
Net earnings
$1,003,129
$811,070
Comprehensive earnings
$1,125,758
$803,674
Balance sheet data (in $ millions)
Total assets
$10,838,172
$10,443,943
Long-term debt
$2,599,201
$2,189,350
Total stockholders' equity
$5,377,396
$4,919,230
Cash flow data (in $ millions)
Net cash provided by operating activities
$1,178,685
$1,261,160
Net cash used in investing activities
$(463,051)
$(1,345,888)
Net cash used in financing activities
$(678,542)
$(342,942)
Cash and cash equivalents at end of period
$803,882
$800,076
Common share data (in $)
Basic earnings (loss) per common share
$5.86
$4.47
Diluted earnings (loss) per common share
$5.78
$4.41
Source: "The Dover Corporation 2013 Annual Report"
---