Dow Chemical Co., the world's second-largest chemical manufacturer, raised its dividend and announced a planned $5 billion share buyback, which more than doubles its share repurchase program.
The Michigan-based company said its previous $4.5 billion share repurchase program will be completed by the end of the year. Its latest announcement raises its total repurchase program to $9.5 billiion.
Dow and other rival firms, including DuPont are under intense pressure from investors to divest businesses that are exposed to fluctuations in commodity prices, in order to raise shareholder returns.
Its quarterly dividend has been increased by 14% from 37 to 42 cents, which will be payable on January 30th to shareholders on record as of December 31. Its annualized dividend is now at $1.68 per share.
Dow proudly informed that this will mark the 413th successive cash dividend issued by the company. It has paid a dividend to shareholders every quarter since 1912.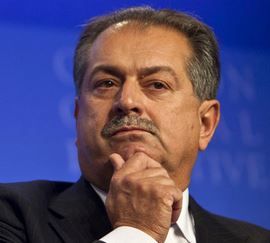 Mr. Liveris is under pressure to improve shareholder returns.
The company aims to sell off non-core businesses and raise up to $6 billion. It aims to concentrate on agriculture, electronics and packaging.
Dow Chemical's Chairman and CEO Andrew N. Liveris said:
"Today's announcement serves as a firm indication of our Board's confidence in Dow's fortified balance sheet position and future earnings potential, and further illustrates our commitment to consistently and increasingly rewarding shareholders."
"The actions we are taking to mitigate external volatility, coupled with the ongoing implementation of Dow's strategic growth catalysts and market-aligned business strategy, are delivering consistent results – evidenced by eight consecutive quarters of year-over-year adjusted EPS, EBITDA and EBITDA margin growth and significant increases in cash flow, with more upside to come."