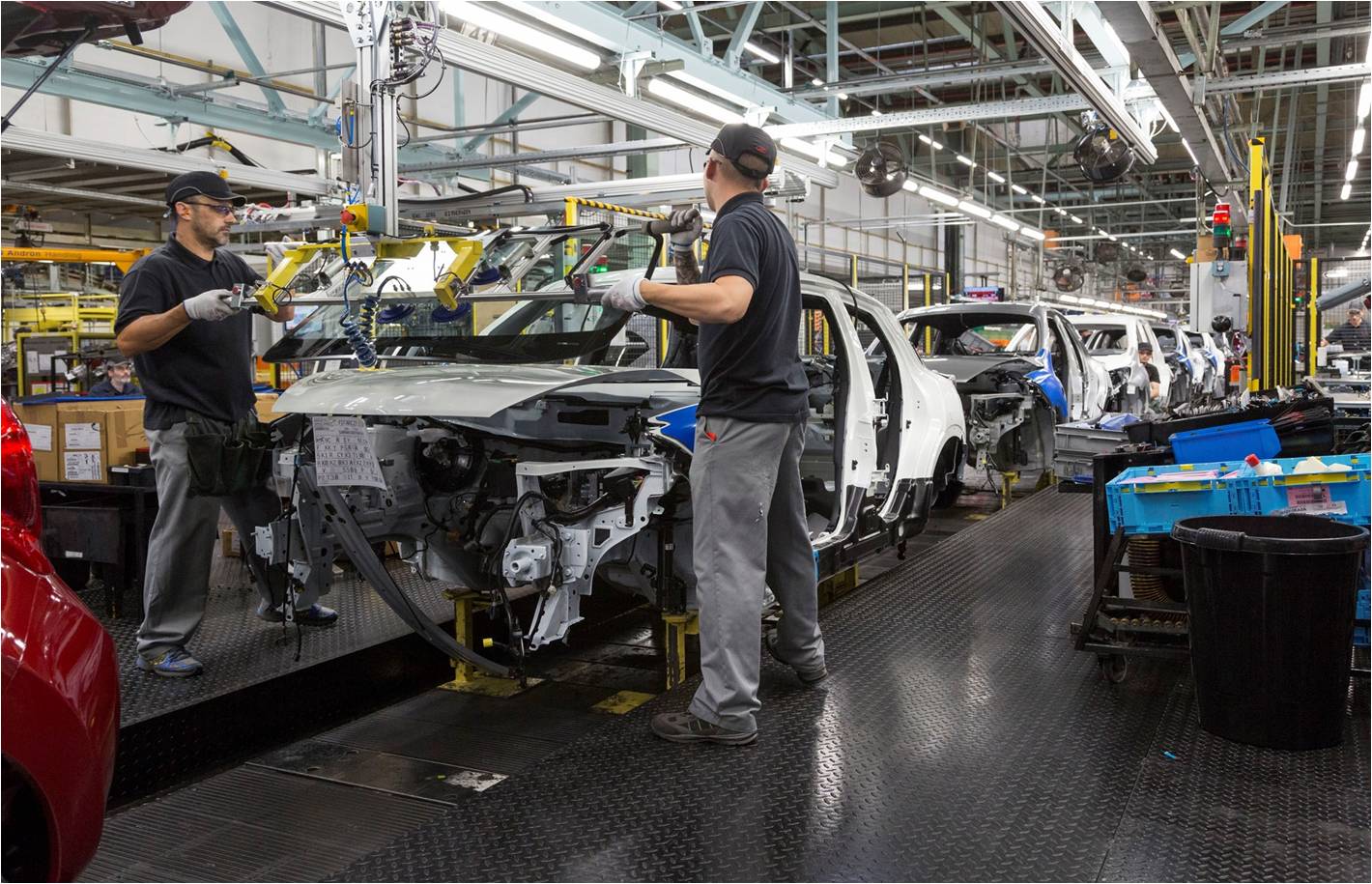 According to the Society for Motor Manufacturers and Traders (SMMT), there's been a 'precipitous' decline in new investment in Britain's car industry in the first half of the year.
The SMMT said investment plummeted to £90 million in the first six months of 2019, down from £347 million in the first six months of last year.
Car production also declined in the first half of this year. A total of 666,521 new cars rolled off production lines in the first six months of 2019, down from 834,573 during the same six month period in 2018.
The drop in production is largely because of a waning demand in key markets, and worsened by factory shutdowns ahead of the original March deadline for Brexit.
The investment and production figures comes after an announcement by Jaguar Land Rover earlier this month in which the automaker committed to investing hundreds of millions of pounds in the UK to prepare its Castle Bromwich plant to build electric cars.
However, the SMMT said that while the announcement by Jaguar Land Rover was "exceptionally good news," it was also "something of an outlier" given that many automakers have suspended product and plant spending in the UK.
SMMT chief executive Mike Hawes said that the decline in investment is linked to fears about Britain the future of the UK's cross-border trade if it leaves the EU without a deal.
---
Half year vehicle manufacturing figures are out this Wednesday. Here is where we are in the first five months of the year: https://t.co/Dog3qIPZt1 #ukmfg pic.twitter.com/UBKE31CFKH

— SMMT (@SMMT) July 29, 2019
---
Mike Hawes, SMMT Chief Executive, said:
"Today's figures are the result of global instability compounded by ongoing fear of 'no deal'. This fear is causing investment to stall, as hundreds of millions of pounds are diverted to Brexit cliff-edge mitigation – money that would be better spent tackling technological and environmental challenges.
"The industry's foundations are fundamentally strong, however, and we're ready to work with the new government to build on these through the industrial strategy.
"We need an internationally competitive business environment to encourage more investment, more innovation and more growth. That starts with an ambitious Brexit deal that maintains frictionless trade and we look to the new administration to get a deal done quickly so manufacturers can get back to the business of building cars and helping deliver a brighter future for Britain."