E. I. du Pont de Nemours and Company (DD:NYSE), based in Wilmington, Delaware, U.S., is one of the world's biggest chemical companies, employing more than 70,000 workers in over 160 nations.
Better known simply as DuPont, the company was founded in 1802 by Éleuthère Irénée du Pont (1771-1834), a French-American chemist and industrialist. The business started off as a gunpowder mill, to become the world's third biggest chemical firm today (by market capitalization).
In the last century, DuPont developed several polymers, including nylon, Teflon, Corian, Vespel, Neoprene, Mylar, Lycra, Sorona, Tyvek, Nomex, M5 fiver, and Zemdrain. It developed chlorofluorocarbons (Freon) for refrigerators, and later more environmentally friendly replacements.
Today it is ranked 86th in the 2014 Fortune 500 companies, slipping from 72nd in 2013. In 2013, the company posted revenue of $35,734 compared to $34,812 in 2012.
History
In 1802, Éleuthère Irénée du Pont used capital he had raised in France and gunpowder-making equipment he had brought over from France to found the company at the Eleutherian Mills near Wilmington in Delaware. The site today is a museum.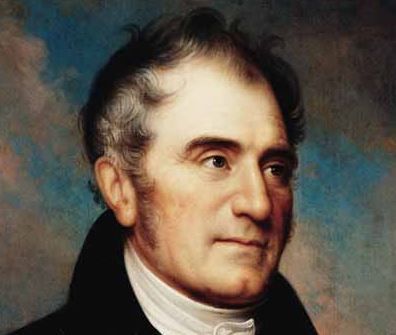 Mr. du Pont and his family had fled France to escape the French Revolution. (Photo: DuPont)
The French scientists had noticed that North America had fallen behind Europe in the manufacturing of gunpowder and decided to open a facility in North America. His company grew rapidly and became one of the country's largest suppliers of gunpowder to the military. During the American Civil War, half the Union Army's gunpowder supply came from DuPont.
At the beginning of the 20th century, the company continued expanding and moved into producing smokeless powder and dynamite.
Eugene du Pont, the firm's President in 1902, plus the surviving partners sold the business to the original founder's three great-grandsons. They started buying several smaller firms, and by 1912 DuPont was scrutinized by the US government, which had antitrust (monopoly) concerns.
The US regulator ruled that the company dominated the explosives business too much and ordered it to sell off some units. The divestment resulted in the creation of the Atlas Powder Company, which was later acquired by ICI and is today part of AkzoNobel, and the Hercules Powder Company, which later turned into Hercules Inc. and is today Ashland Inc.
After the divestiture, DuPont kept the single base nitrocellulose powders, and Hercules took possession of the double base powders combining nitroglycerine and nitrocellulose. DuPont went on to create the IMR (Improved Military Rifle) line of smokeless powders.
Dupont built two industrial laboratories in 1910 in the US, the first ones in the country, where research started on lacquers, cellulose chemistry, as well as other non-explosive products.
DuPont and General Motors
Pierre S. du Pont bought stock in General Motors in 1914, which at the time was a fledgling automaker. He joined GM's board of directors in 1915 and eventually became the company's chairman.
DuPont helped GM, which was struggling, by buying $25 million in shares. Pierre du Pont became GM's President in 1920. During his tenure, GM became the world's largest automaker. Antitrust concerns by regulators forced DuPont to sell off its GM shares in 1957.
In the 1920s, the company hired Wallace Carothers (1896-1937) an American chemist. As head of organic chemistry Carothers invented neoprene, and then nylon in 1935. A few years later he invented Teflon. In 1935, DuPont launched phenothiazine as an insecticide.
US defense connections
During WWII DuPont was the 15th largest supplier to the US war effort. It helped produce the raw materials for powder bags, tires and parachutes.
DuPont was also involved in the US nuclear weapons project (Manhattan Project) in 1943. It designed, constructed and operated the Hanford plutonium plant, and agreed to build the Savannah River Plant in the hydrogen bomb project.
The British Royal Air Force used DuPont's ballistic nylon to make flak jackets.
After WWII, DuPont developed Lycra, Olron, Dacron and Mylar in the 1950s, and then Corian, Corgam, Qiana and Nomex in the 1960s. The company produced materials said to be key for the US Apollo Space Projects.
In the 1960s, the company led research into the creation of bullet-proof vests using Kevlar. The firm's R&D in this field ultimately led to the bullet resistant vests used today by military and police units across the world.
DuPont bought oil & gas company Conoco Inc. in 1981, giving it a reliable source of petroleum feedstocks required for the manufacturing of several of its plastics and fiber products.
It sold all its Conoco shares in 1999 to Phillips Petroleum Company.
DuPont today
The company's main business segments today are:
Agriculture – consists of the Pioneer® brand seed products (some are used to become genetically modified food), in addition to insecticides, fungicides and herbicides. This segment represents 32% of total sales (2013).
Electronics & Communications – leading manufacturer and supplier of differentiated materials and systems for advanced printing, photovoltaics (PV), displays, and consumer electronics. Makes up 7% of the company's total sales.
Industrial Biosciences – develops bio-based products used for animal nutrition, detergents, food manufacturing, ethanol production and industrial applications. Industrial biosciences represents 3% of all the company's sales.
Nutrition & Health – focuses on providing sustainable, bio-based ingredients and advanced molecular diagnostic solutions. Makes up 10% of all sales.
Performance Chemicals – offers industrial and specialty chemical products (such as its DuPontTM and Ti-Pure® titanium dioxide products) for the following markets: healthcare, textiles, water treatment, plastics and coatings, mining, and pulp and paper. Performance chemicals represent 19% of Dupont's sales.
Performance Materials – develops and markets DuPontTM Zytel® nylon resins, Delrin® acetal resins,Hytrel® polyester thermoplastic elastomer resins, Tynex® filaments, Vespel® parts and shapes, Vamac® ethylene acrylic elastomer, Kalrez® perfluoroelastomer and Viton® fluoroelastomers. This segment represents 18% of all sales.
Safety & Protection – products include DuPont™ Kevlar® high strength material, Nomex® thermal resistant material and Tyvek® protective material. 11% of all sales come from this segment.
In June 2014, the company lowered its profit outlook for the full year, explaining that sales in its agriculture segment had been disappointing, and to a lesser extentn in its performance chemicals unit too. It had to take greater-than-expected seed inventory writedowns because of lower corn seed sales.
Video – DuPont CEO & Chair Ellen Kullman
In this Forbes video, Dupont's CEO and Chair Ellen Kullman talks about her job.