DuPont lowers profit outlook for Q2 and the full year 2014, adding that sales in its agriculture business have been disappointing, and to a lesser extent its performance chemicals segment as well. DuPont, based in Wilmington, Delaware, said lower corn seed sales meant it had to take greater-than-expected seed inventory writedowns, i.e. it was left with large quantities of unsold corn seed.
Shares in DuPont, the maker of Pioneer genetically modified corn, declined about 4% in extended trading.
The downgraded outlook partly reflects lower-than-expected crop protection herbicide sales, mainly because of the bad weather. The abnormally harsh winter and early spring weather conditions meant farmers postponed their purchases of herbicides and seeds.
The company explained that Q2 results for the Performance Chemicals unit, the largest producer of titanium dioxide worldwide, will be affected by lower-than-expected prices in refrigerants for stationary and mobile applications. It added that most of its other segments are still on target.
Soybean up, corn down

The world's third biggest chemical giant now expects operating earnings for Q2 to be slightly below the $1.28 per share recorded in Q2 last year. Consequently, it is reducing its full-year outlook for operating earnings from $4.10 to $4.00 per share.
Soybean sales in North America, however, were higher than had been forecast, but will not make up for the fall in corn volume, "especially given the transition under way in the company's soybean lineup to newer, higher performing products," DuPont explained.
This is a short-term negative trend, the company predicts, adding that demand for its next generation soybean products will be much stronger.
DuPont's Chair and CEO Ellen Kullman, said:
"While 2014 is a transition year in agriculture, the revisions to the outlook we made today do not meet the expectations we set for our Agriculture segment or for the company."
"We have a strong global market position and a rich pipeline and we will make the necessary changes so that we return to our five-year track record of delivering the reliable, attractive growth our shareholders expect from this segment."
Agriculture DuPont's largest division
Of the company's sales of $10.2 billion in Q1, about 40% came from its agricultural division. In a conference call, DuPont Executive Vice President, Jim Borel, said the agricultural division will see earnings slide "in the low teens" in percentage terms.
Since 1999, when Dupont acquired the remaining 80% of Pioneer High-Bred for $7.7 billion, it has made inroads into rapidly-growing worldwide demand for hybrid seeds and pesticides.
DuPont was more badly affected than Monsanto by farmers' switch from corn to soybeans. The Financial Times quoted analyst John Roberts who said that its pesticide business is also more sensitive to early season weather than Monsanto. However, he believes the impact will be temporary.
There was a record corn harvest in 2013, which sent corn future prices tumbling by 40%. This year, many farmers decided that planting soybeans would be more profitable.
According to the US Department of Agriculture, an estimated 91.7 million acres of land were used for planting corn in spring 2014, six percent less than during the same period last year, while an estimated 81.5 million acres were used for planting soybeans, 6% more than last year.
DuPont also expects the return of unsold corn seeds in Brazil to be higher-than-expected.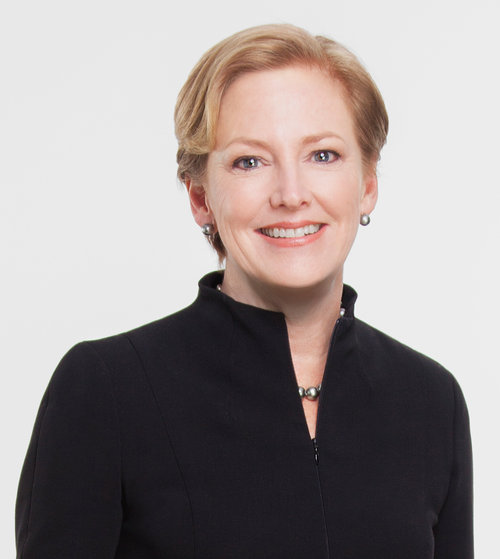 DuPont Chair and CEO, Ellen Kullman says the company has a rich pipeline.
Cost-cutting program announced
DuPont says it aims to spin off its performance-chemical business next year. It is also planning to cut costs by approximately $1 billion across all its units within the next five years.
Several chemical companies are under pressure from investors to raise shareholder returns by selling off less stable units.
In a press release published on June 26th, DuPont said it expects to record a restructuring charge related to its cost-savings effort of approximately 20 cents per share.