Mobile phone giant EE announced that it will be handing out free phone batteries to all of its customers as part of a reward scheme called 'EE Power'.
EE mobile and broadband customers can get their hands on an EE "Power Bar" by sending a text requesting a code. The code will allow users to pick up a power bar from any store.
The Power Bar has a 2,600mAh capacity which should completely charge a dead smartphone battery at least once. According to EE, it will take around four hours for the bar to completely charge – so that it can be used again.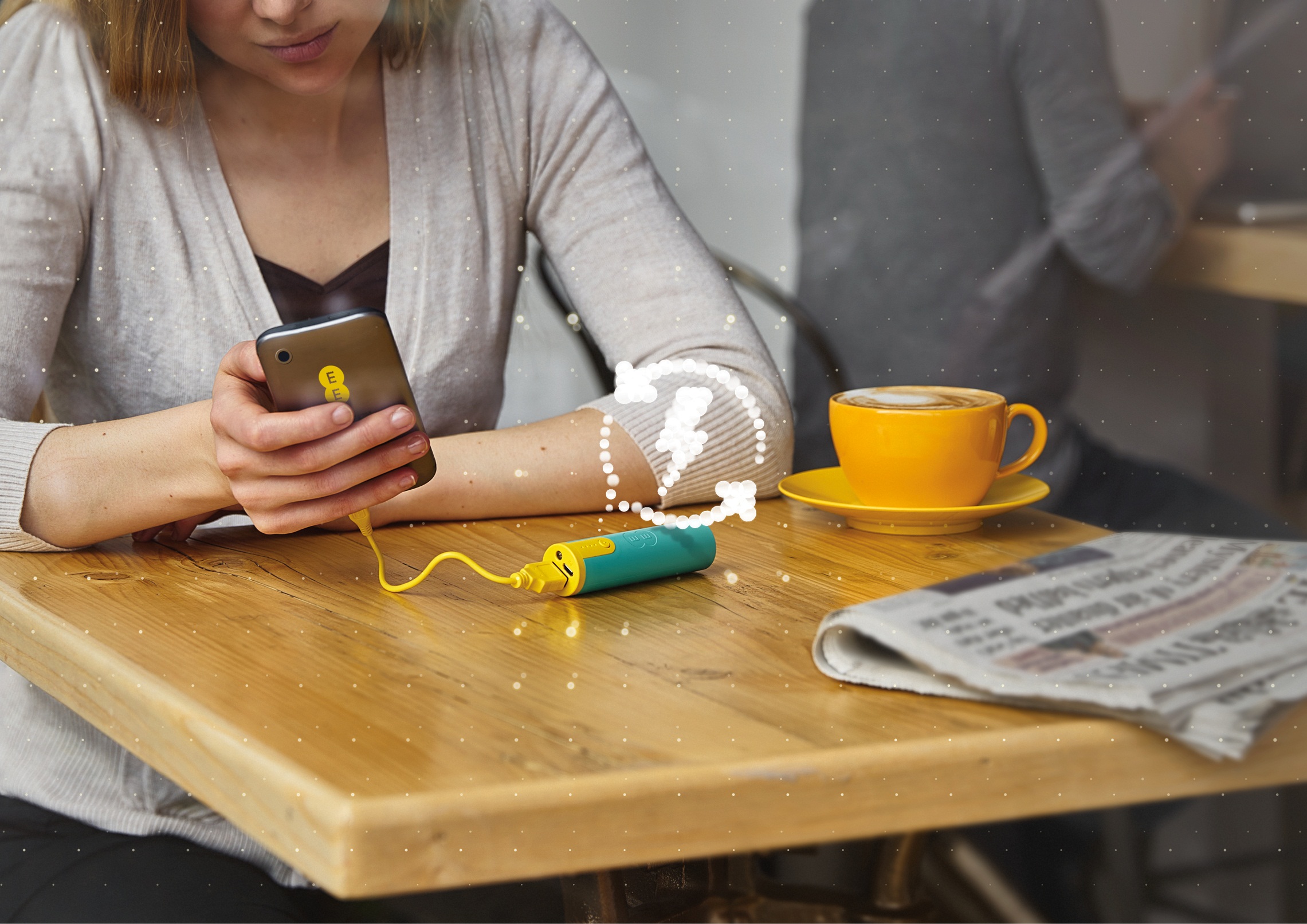 Woman using the EE Power Bar to charge her phone on the go.
The company is also going to allow customers to swap their Power Bar for another fully-charged replacement at any EE store nationwide for no cost and as many times as they like.
Customers can text the company from today, but the scheme will be rolled out "in the coming weeks".
EE is trying to tackle frustration associated with running out of battery
A YouGov Poll commissioned by EE of over 2,000 GB adults revealed that almost 60 per cent of UK smartphone users say their battery doesn't last a full day. In addition, over half of all smartphone users wish there were more ways to charge their phone in public places – this rises to over 70 per cent of 18-24 year olds.
Pippa Dunn, Chief Marketing Officer EE, said:
"Almost everyone's experienced the frustration associated with running out of battery and it always seems to happen when you need your phone the most. With EE Power, we're trying to help by giving our customers a Power Bar that can simply be swapped for a fully charged one at any of our stores, at any time, for free."
---
---
How to pick up an EE "Power Bar"
To receive a promotional code EE customers can text 'POWER' to 365. Texts cost 35p and the code can then be used to pick up a Power Bar at any EE store.
Non-EE customers can also get their hands on a Power Bar, but it will cost them £20.
---