Strong sales of soccer game FIFA 2014 and sci-fi shooting game Titanfall contributed to an Electronic Arts profit jump of 51% in the first quarter of fiscal year 2015. Also known as EA Games, the developer, marketer, publisher and distributor of video games posted a profit of $335 million, compared to $222 million in Q1 2014. EA's "freemium model" is growing rapidly.
EA Games' new title, Battlefield Hardline, which was set to be launched this year, will go on the market next year.
Launching its gaming consoles has also helped EA Games, as it drove up demand for the company's video game titles.
Andrew Wilson, EA Games' Chief Executive Office, said it was a strong start to fiscal 2015 for the company. "We are committed to putting our players first and delivering the entertainment, innovation and creativity that our players want. Through exciting new titles and fresh content in our live services, we are well-positioned to deliver on that commitment in FY2015 and beyond."
Blake Jorgenses, Chief Financial Officer, said the company delivered earnings per share above the first quarter of last year, through a combination of lower operating expenses, higher gross margins and revenue growth. "We have gotten off to a great start and are encouraged by the trends in our industry and business," he said.
The company is trimming down the number of games it turns out each year, focusing more on blockbuster products. Last year it rolled out 11 major games, compared with 13 the year before.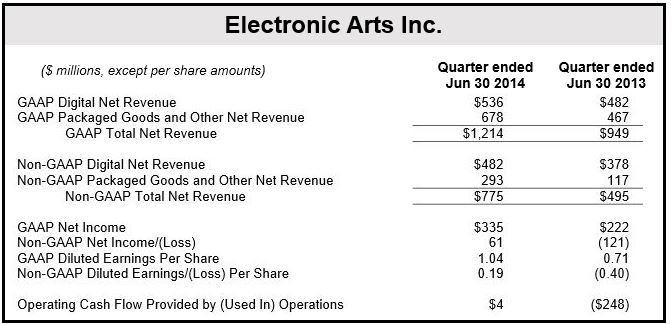 (Source: Electronic Arts Inc.)
Battlefield Hardline launch pushed back
The Redwood City, Calif., company says it is postponing the launch of Battlefield Hardline, its new title, to early next year.
After analyzing suggestions and feedback from users of its test version, it has decided to make some improvements. A total of 1.7 million players tested the beta version on PS4 and PC, logging in over 4.2 million session hours over a period of two weeks.
Commenting on user feedback, Mr. Wilson said:
"(User feedback) shows us how, with more time, we could go deeper and innovate more. The company is testing and implementing several new features that will help to make Battlefield Hardline a game that players can enjoy for many years to come." He added that the game will be released in the fourth quarter of this fiscal year.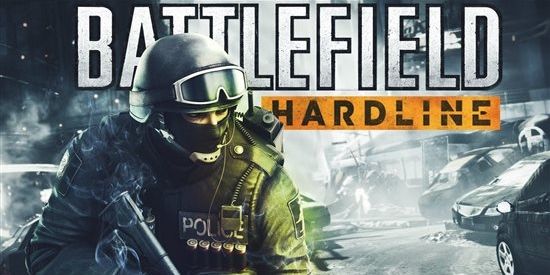 The delay means EA has lowered its financial guidance for fiscal year 2015.
EA Games freemium model growing rapidly
Revenue from gaming consoles on smartphones and tablets (mobile devices) increased by 18% to $120 million.
The "freemium" model, which offers free content but charges for extra digital goods, was in large part responsible for the growth revenue from mobile devices, the company said.
Digital extra content plus advertising revenue accounted for $105 million of its total mobile revenue.
Mr. Jorgensen said:
"We continue to view mobile as a business with tremendous opportunity as the market is experiencing significant global growth in smartphones and tablets. And as this market base expands, we continue to release new content in our live service games and execute against our launch roadmap."
Since launching its Xbox exclusive shooter game Titanfall on March 11th, Electronic Arts' shares have jumped by over 30%.