For individuals with disabilities in the United States, employment outcomes depend strongly on local and state conditions. They also depend on the physical environment, says a team of researchers.
The researchers wrote about their study and findings in the Journal of Disability Policy Studies (citation below). The authors are Andrew Houtenville, PhD, and Debra Brucker PhD, of the University of New Hampshire – Institute on Disability; Purvi Sevak, PhD, of Mathematica Policy Research; and John O'Neil, PhD, of the Kessler Foundation.
The researchers explored the underlying factors that influence the considerable geographic variation among people with disabilities. The study focused on people in the United States.
People with disabilities – employment rates vary
Across the US, there is a significant difference in the employment outcomes for Americans with disabilities. West Virginia, for example, has an employment rate of 25.3, while North Dakota's is 52.8%.
Employment rates in Arizona range from less than 30% to over 40%. Job prospects in Arizona vary by county.
This wide variation in employment rates among and within US states suggests that environmental factors influence job opportunities. Policy variables, local economic conditions, and the physical environment, for example, affect employment opportunities for people with disabilities.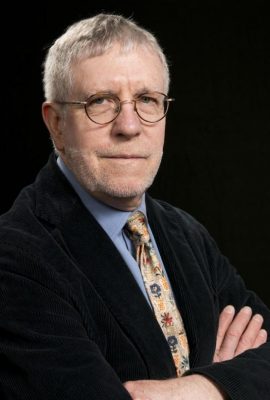 The research team gathered and analyzed data from the 2009-2011 American Community Survey. They also worked with a set of county- and state-level environmental variables.
They examined the relationship between job opportunities for people with disabilities and environmental factors. Specifically, factors that exist in the states and counties where people live.
Some factors matter more than others
Regarding employment outcomes, personal characteristics and individual health mattered more than the environmental factors, the researchers found.
Dr. John O'Neill, Director of Disability and Employment Research at Kessler Foundation, said:
"We found that employment outcomes were most strongly related to the economic conditions and physical environment; while the policy environment was less of an influence."
"None of these factors, however, were as strongly related to employment as individual health and personal characteristics, which is why all of these factors need to be weighed and considered in order to find effective ways to improve employment outcomes for people with disabilities."
Dr. O'Neill added:
"The efforts we focus on policies aimed at benefiting individuals must be weighed within the broader context of the environment."
"For example, policies that expand educational opportunities will be more likely to result in employment if the local job market and economic conditions of the job market are considered."
Citation
"State and Local Determinants of Employment Outcomes Among Individuals With Disabilities," Purvi Sevak, PhD, John O'Neill, PhD, Andrew Houtenville, PhD, Debra Brucker, PhD, and Debra Brucker. Journal of Disability Policy Studies (2018). https://doi.org/10.1177/1044207318782676.