Essex Property Trust Inc. is a self-administered and self-managed real estate investment trust ("REIT").
The company focuses on acquiring, developing, and managing apartment complexes in the West Coast, particularly in the Seattle metropolitan area, the San Francisco Bay Area, and Southern California.
It focuses on markets in major metropolitan areas that have regional population in excess of one million.
Essex Property Trust, which is based in Palo Alto, California, is publicly listed on the New York Stock Exchange (NYSE) under the stock ticker symbol 'ESS'.
As of December 31, 2013, Essex Propert Trust owned approximately 164 communities, aggregating 34,079 units, in addition to four commercial buildings (totaling approximately 315,900 square feet), and eleven active development projects with 2,501 units in development.
The history of the company traces back to 1971, when the Essex Property Corporation was formed by George M. Marcus. The company went public on the NYSE in 1994 – at the time it has a portfolio of 16 multifamily communities.
Essex Property Trust Inc. – Live Stock Market Data
---
Essex Property Trust Inc. – Overview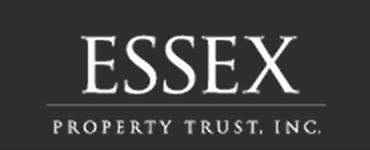 President and CEO: Michael J. Schall
Chairman: George M. Marcus
Type: Public
Industry: REIT
Publicly listed on the New York Stock Exchange (NYSE)
NYSE stock ticker symbol: ESS
S&P 500 Component
Revenue: $613.703 million USD (2013)
Net income: $172.055 million USD (2013)
Diluted earnings per share: $4.04 USD (2013)
Founded: 1971
Founder(s): George M. Marcus
Employees: 1,173 (2013)
Corporate headquarters: 925 East Meadow Drive, Palo Alto, California, USA
Corporate contact number: (650) 494-3700
Investor relations email:

[email protected]

Website: http://www.essexpropertytrust.com/
---
Essex Property Trust Inc. – Financial Results
Operating data (in $ thousands)

2013

2012

Revenue
$613,703
$538,185
Expenses
$424,998
$371,160
Earnings from operations
$188,705
$167,025
Income before discontinued operations
$140,882
$127,653
Income from discontinued operations
$31,173
$11,937
Net income
$172,055
$139,590
Balance sheet data (in $ thousands)
Total assets
$5,186,839
$4,847,223
Total liabilities
$3,184,252
$2,962,758
Total stockholders' equity
$1,884,619
$1,764,804
Cash flow data (in $ thousands)
Net cash provided by operating activities
$304,982
$267,499
Net cash used in investing activities
$(453,696)
$(812,138)
Net cash provided by financing activities
$148,599
$550,356
Cash and cash equivalents at end of period
$18,491
$18,606
Common share data (in $)
Basic earnings (loss) per common share
$4.05
$3.42
Diluted earnings (loss) per common share
$4.04
$3.41
Source: "Essex Property Trust, Inc. 2013 Annual Report"
---