The European Commission proposed a ban on single use plastics as part of an effort to clean up oceans and beaches.
According to the European Commission, the ban will apply to plastic cotton buds, cutlery, plates, straws, drink stirrers and sticks for balloons which will all have to be made exclusively from more sustainable materials instead.
The European Commission can only propose new laws. The European Parliament and the Council of the European Union determine whether to turn the proposals into new laws.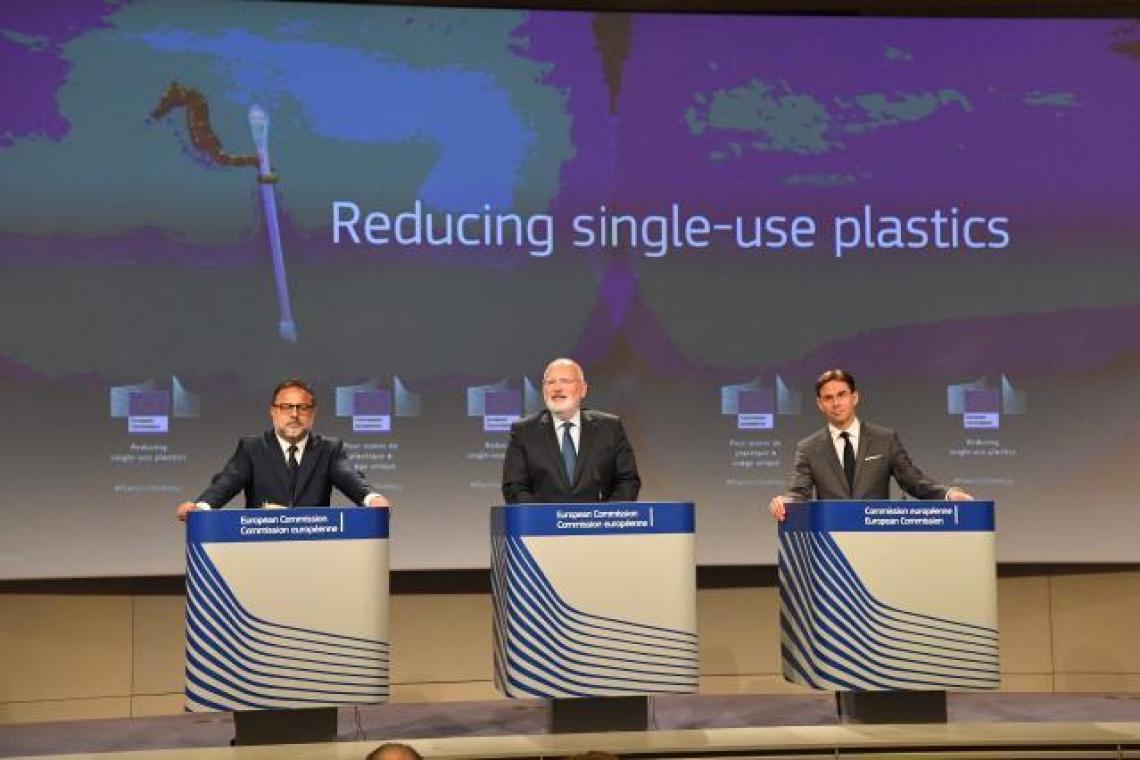 The proposal also calls for EU countries to collect 90 percent of single-use plastic drink bottles by 2025.
Producers will also be obligated to help cover the costs of waste management and clean-up. In addition, producers will be required to clearly label their products with information for consumers on how plastic waste is properly disposed.
"Plastic waste is undeniably a big issue and Europeans need to act together to tackle this problem, because plastic waste ends up in our air, our soil, our oceans, and in our food," said EU Commission Vice President Frans Timmermans.
"Today's proposals will reduce single-use plastics on our supermarket shelves through a range of measures.
"We will ban some of these items and substitute them with cleaner alternatives, so people can still use their favourite products."
The proposed directive aims to cut 3.4 million tonnes of carbon emissions, prevent damage to the environment that would cost the equivalent of €22 billion by 2030, and save consumers €6.5 billion a year as of 2025.
The plan first needs be approved by the EU's 28 member states after which it will require approval from the European Parliament.