There's no way you can run a successful, thriving business if you're not present on social media. Most company owners and freelancers know that being active and digitised is vital if you want to reach new audiences and gain clients.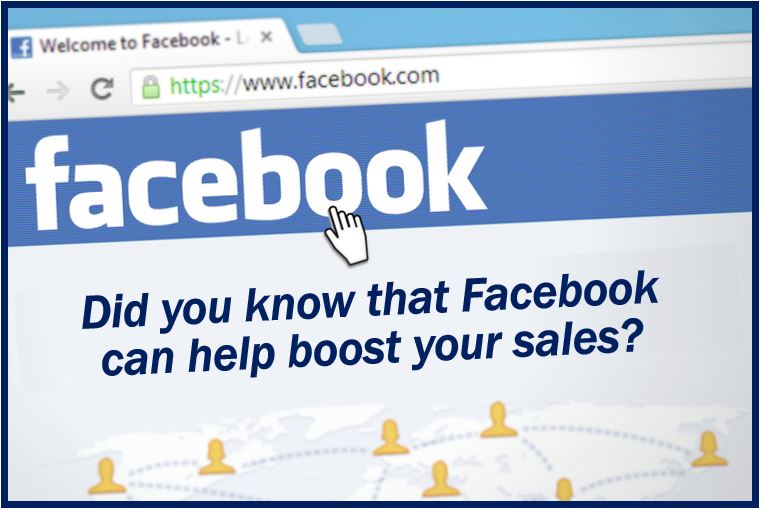 Facebook especially is constantly proving to be one of the most useful and helpful tools by allowing you to stay in contact with your customers, to build your brand, and more. So how can you use your Facebook account for increasing sales?
Facebook Ads
Facebook has over 1 billion users so it's not that hard to calculate the potential reach of facebook ads for e-commerce and other businesses. It may give you an opportunity to get to people that normally wouldn't ever hear about your products or services.
With the help of Custom Ads, it's possible to optimize your ads to aim for specific locations, people or industries, so there's a higher possibility of reaching customers that may actually be interested in what you're selling.
Optimize your fanpage
If you care about your online presence, you should have everything properly optimized. The first and the most important thing to do is make sure that all the details and information can be found online, also make sure your e-mail address is available on Facebook, and make sure all other important information about you are correct and consistent, especially if you have more than just a Facebook account.
When it comes to brands, social media pages always rank higher, so it may be a good idea to optimize your Facebook with Twitter or Linkedin. Therefore, fill in all information on your Facebook page, add a link to your website, use Facebook Tabs to include a direct access to your online store and take care of the design of your fanpage.
Get likes
When you start a business and you set up your Facebook account, you begin with asking your friends and family to like and share it. And there's nothing wrong about it, as long as they are genuinely interested in your products or services as too many followers who don't engage with your posts, may actually hurt your visibility in the long run.
But how can you reach a broader range of potentially interested customers? By using the Promoted Page Likes feature Facebook offers. If you want to attract them to your business physically, it's possible to target an audience within some distance.
Remarketing ads
Very often, people visit your page but they don't immediately decide to buy your product or use your service. Luckily, Facebook proves helpful in this kind of situation as well. With a little help from a web developer, you may reach again people who would normally forget and never come back. You can ever start with generating interest only – post some videos or publish relevant articles that will convince users to click through to your website. Then, you may present them with an offer.
Run contests and giveaways
This is a great way to attract people that normally would be hesitant or wouldn't even think about buying your products or using your services. We all love a little bit of rivalry and we all love getting free things – that's a fact. This will help you encourage people to try and, if they like your products or services, they will decide to stay with you and even recommend you to their families and friends. Plus, Facebook users will keep you in mind even if they don't win a contest.
Engage with people
Spark discussions and take part in them. Respond to people's comments and answer their messages; don't ignore any reviews, especially not the bad ones. Be helpful as it will help you gain customers' respect and trust, and build brand authority. Make sure you're open, transparent and approachable.
Customer service is one of the most important factors to any potential client and most users will always check the Facebook page of a company before deciding on their products or services. Plus, you may be able to keep those customers that may have some doubts or bad experience – show them that you care, be helpful and earn their loyalty.
As you can see, if only used properly, Facebook can be a useful tool for gaining customers, so don't miss out on this opportunity to drive traffic and convert it into sales.
_______________________________________________________
Interesting related article: "What is Digital Marketing?"
Video – What is Online Marketing?