Facebook has unveiled its latest app called Groups. The move represents yet another break off of one of the site's main features into an individual application.
The Groups app is designed for the 700 million people who use Facebook's "groups" feature every month to chat with other people and share photos, videos, and more.
Groups is available for free on devices that use Apple's iOS or Google's Android. The app has been designed to separate notifications from each group, making it easier for users to keep up to date of activity.
The app will suggest groups based on Pages that its users have liked, in addition to factors such as where you are from, and what groups your friends are in.
Users will be able to add Facebook Group icons to their iPhone home-screen, which is useful if there's a certain group that users communicate with regularly.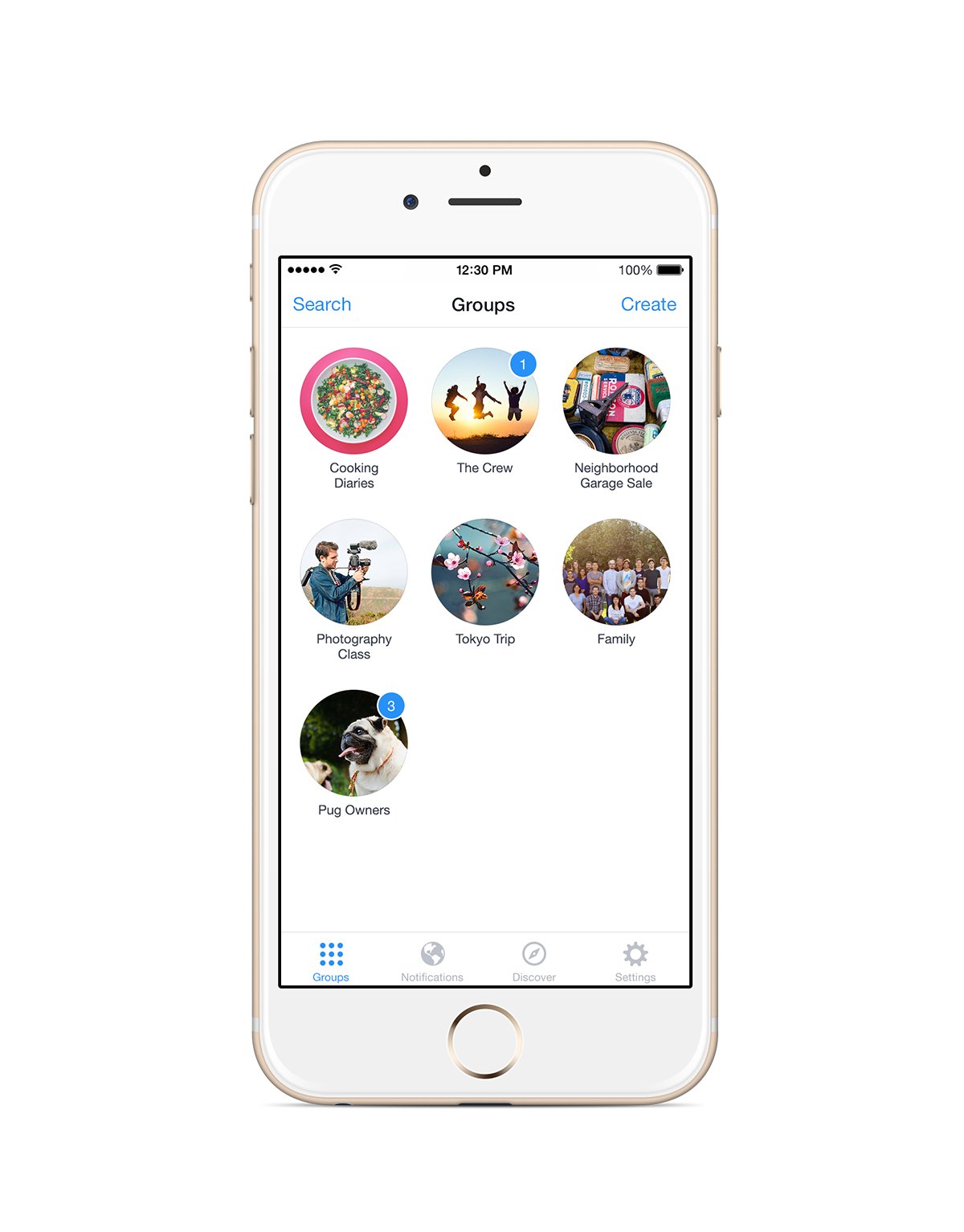 The description of Groups on Apples app store says that "this app gives you a dedicated space for you and your groups." It allows you to "see all of your Facebook Groups in one place. Discuss, plan and collaborate easily and without distractions. Follow your groups here or on Facebook, whichever is easier for you."
Adding that Facebook Groups are great for:
Families to share photos, organize vacations.
Teams to post updates and schedules.
Neighborhoods to borrow tools, share local news.
School & Work to collaborate on projects, distribute notes.
Facebook has launched five new apps this year
Since the beginning of the year Facebook has launched five new apps that vary in service but all share some common ground with the company's core service.
This is in contrast to the company's attempt to create a single experience for phone users last year, with Facebook Home.
It's now slicing and dicing its features into individual apps.
In a nutshell this makes the apps more specific and can potentially attract more people to use Facebook services in the long run.
Apps that the company have launched include Paper, Slingshot, Rooms. Nearly all of them have been created by Facebook's Creative Labs group.
Paper is a news reading app, however, so far it has somewhat failed to gain much market share in terms of users and usage.
Slingshot is Facebook's ephemeral messaging app. It was originally dubbed as a "Snapchat killer," but has not really picked up much momentum either.
Rooms, which was designed to help people chat in groups anonymously, competing with other venues for anonymous topic discussion, such as Reddit.
Facebook has said that it won't be forcing users to download its Group app, as the company's main Facebook app will still have the ability to connect to groups functionality.
Will Groups be that popular? It shows shows promise, and it's practical and looks easy to use. However, whether or not people will respond to that is another story.