A stripped down version of Facebook's mobile app is currently being tested. The app requires less data and could increase usage among those who have limited data plans or older mobile devices.
The app, only 252 kilobytes in size, is called Facebook "Lite". It's been developed so that users with 2G networks can access their Facebook account on the go.
It allows users to perform a range of basic functions, such as posting status updates, making comments on news feeds, sending messages to friends, receiving notifications, and having group conversations.
The app runs on Android 2.2 devices and up.
Reviews for the app have been positive so far, according to early reviews found on the Google Play Store. Many people say that they are pleased with its low data and battery usage.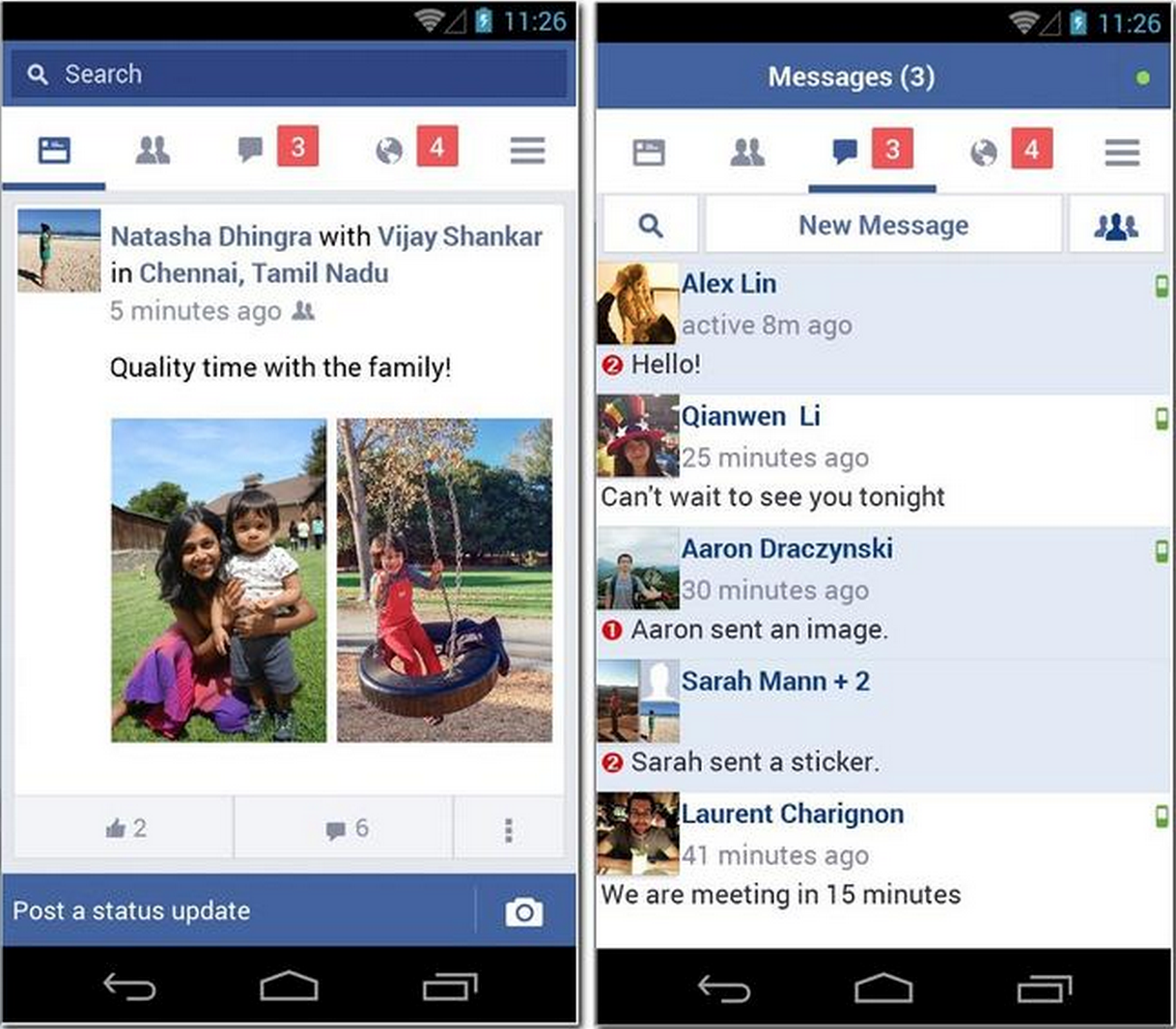 The Facebook "Lite" app running on an Android phone.
According to TechCrunch, Facebook launched the app in parts of Africa and Asia over the weekend.
The app has been downloaded between 10,000 and 50,000 times. It is available for download in Bangladesh, Nepal, Nigeria, South Africa, Sudan, Sri Lanka, Vietnam and Zimbabwe.
Depending on the response to the new app, it is possible that Facebook Lite will expand to other countries.
The new app is part of Facebook's plan to broaden its presence in emerging markets and areas where access to the Internet is hard to find or very slow. Only 30% of the total population accesses the Internet and the company is at the forefront of trying to make the Internet more available worldwide.
Growth in emerging markets is an opportunity for the company and with the launch of Facebook Lite the social networking site could reach their next billion users.
Facebook is offering free services in areas with limited access to the Internet
Recently the company developed drones in the hope of making wi-fi available all over the world.
It's also offering free access to a range of mobile internet services through its Internet.org app, which is currently available in Zambia, Ghana, Kenya, Tanzania, and Colombia.