Faraday Future unveiled its battery-powered FFZero1 concept race car at CES 2016.
The car is loaded with technology making it possible for drivers to access live images and real time data visualization.
The California-based start-up, backed by Chinese internet TV provider LeTV, said that it is on track to deliver its first production vehicle in 2018.
Faraday said that the FFZERO1 Concept vehicle is "a test bed and a parallel study from which our design and engineering teams continue to draw inspiration and solutions for our future range of clean, intuitive electric vehicles."
Faraday forecasts the electric vehicle market in the US to continue growing – even amid plunging fuel prices.
The company plans on launching "fully-electric vehicles that will offer smart and seamless connectivity to the outside world. Beyond traditional electric vehicles, we are also developing other aspects of the automotive and technology industries, including unique ownership models, in-vehicle content and autonomous driving."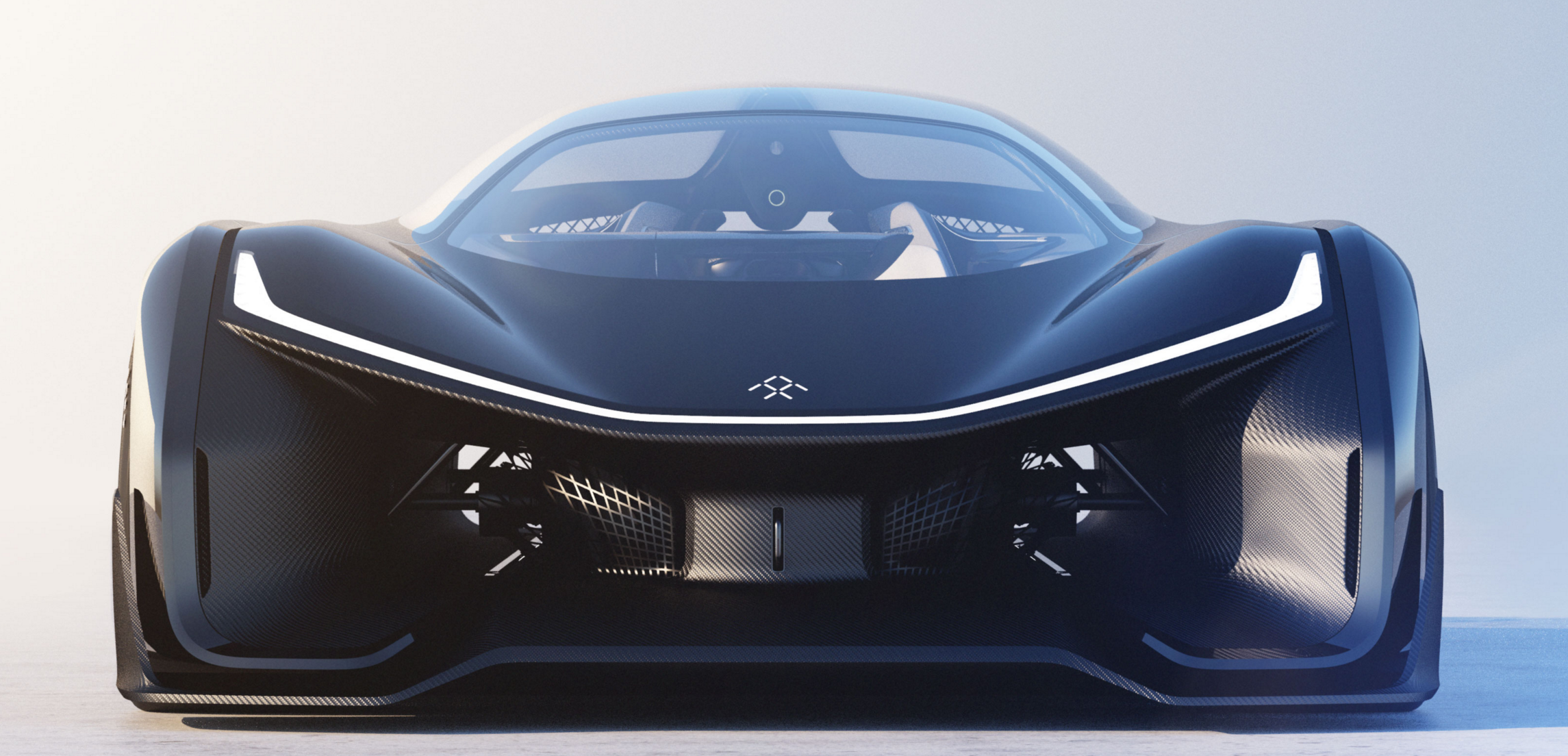 Faraday's senior vice president of R&D and product development, Nick Sampson, was quoted by Reuters as saying: "We are building premium pure electric vehicles, that's what the manufacturing site will produce, and we are demonstrating that over time we will produce a range of vehicles,"
He added: "Initially they'll be sold to owners, but we also see the changing landscape in the industry, there are far more people that will want just mobility in the future,"
Project specifications of the FFZero1:
4 Quad Core Motors with over 1,000 horsepower
0-60 in less than 3 seconds
Top speed: +200MPH
Single seat occupancy surrounded by newly developed high-performance materials
A fully-connected car featuring intuitive UI for integration between virtual and head-up displays
Smartphone-connected remote vehicle setup and anticipatory personalization; capable of live analysis of vehicle systems
Innovative carbon fiber and lightweight composite construction
Advanced high performance racing suspension
Advanced vehicle dynamic control and torque vectoring
Reduced drag and battery cooling through aero tunnel design
---
FFZERO1 Concept Video:
---