Fiat Chrysler CEO Sergio Marchionne expressed interest in partnering up with Apple to build its electric car. The CEO stressed that the tech giant would be better off with help from an established carmaker than attempt to build a car alone.
According to Reuters, the California-based tech giant has been looking into making a complete vehicle; not just individual components or software.
Marchionne, who describes himself as an "Apple freak" owning every kind of product the company makes, told journalists at the Geneva auto show that there is enough capacity among automotive giants to handle Apple's requirements, adding that it would make more sense for the tech firm to collaborate with an established carmaker than try to enter the market alone in what he calls "a complex business".
"If they have any urges to make a car, I'd advise them to lie down and wait until the feeling passes," Marchionne told journalists. "Illnesses like this come and go, you will recover from them, they're not lethal."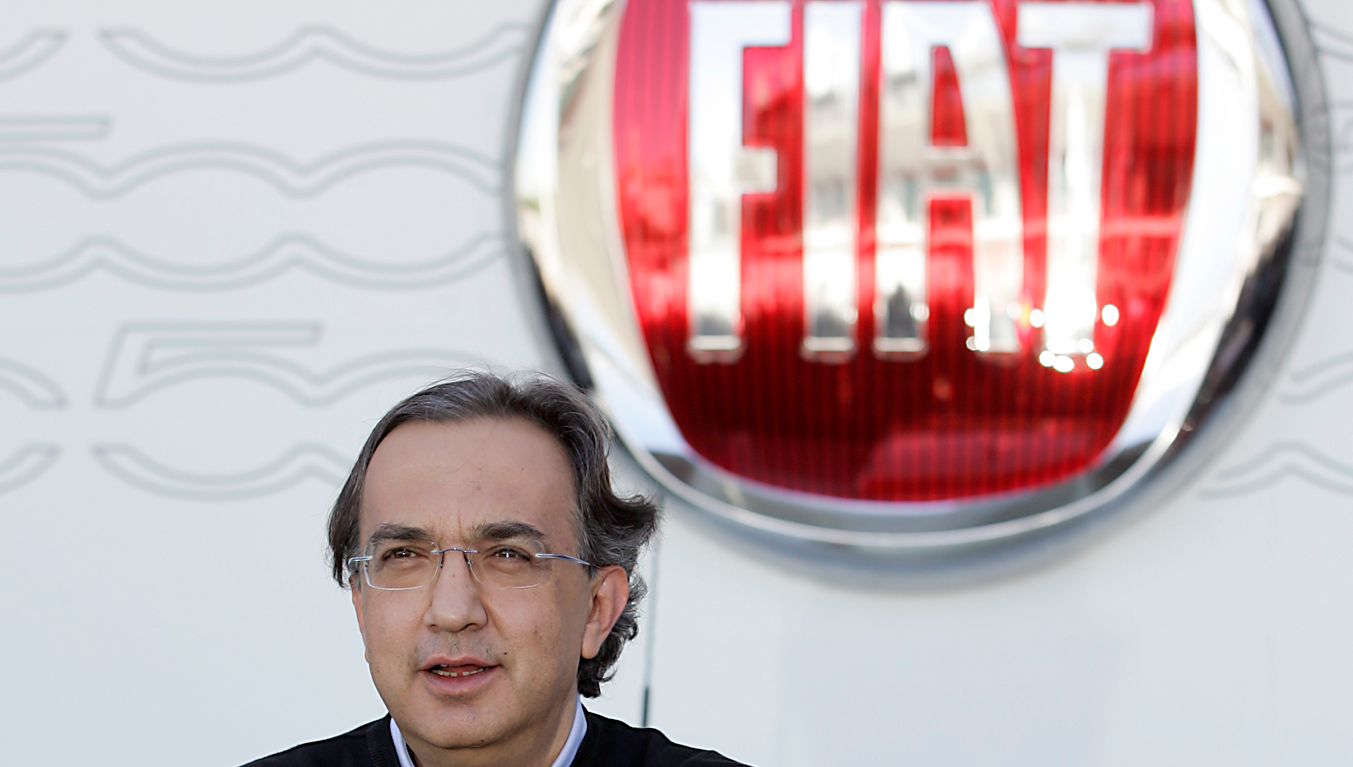 Marchionne said that he understands Apple's "syntax" which puts Fiat Chrysler in a better position than its competitors.
"Apple has a language, and you have to be able to speak that language," said Marchionne. "Usually the industry comes into that dialogue with a high degree of arrogance as we know how to make cars. That's not very helpful as their syntax is worth more than our ability to build cars."
"I would assume that we have the credibility to be one of the players they have looked at," Marchionne said. "There are parts of us that would be interesting for them."
Autonomous vehicles being developed by the likes of Google pose a significant threat to the auto industry down the line. It makes sense for Marchionne to show interest in Sillicon Valley's recent move into the automotive sector.
People familiar with the matter have said that Apple has a team working on the project and production of an electric vehicle may be in store as early as 2020.
Last month, Bryan Chaffin, co-founder of Apple news site The Mac Observer, said that he knows "a lot of people at the top in Silicon Valley consider it a given that Apple is working on a car."
An email was sent in February to Business Insider about Apple "vehicle development" – the person claimed he worked for the tech firm.
In alleged Apple employee said in the email: "Apple's latest project is too exciting to pass up. I think it will change the landscape and give Tesla a run for its money."
Apple is not a complete stranger in the motor industry though. The company has worked and partnered with numerous automakers with the launch of services such as CarPlay. Building its own car is a different story though – as Marchionne pointed out.